Velocity Clinical Research, Cincinnati
Velocity's research site in Cincinnati was founded by Dr. Gregory Gottschlich in 1988 as New Horizons Clinical Research and acquired by Velocity in 2017. Dr. Gottschlich, who is Board Certified in Internal Medicine, established the research center to handle the growing need for clinical trials in his specialty. Dr. Gottschlich was instrumental in recognizing the need to join together geographically dispersed research sites and took leadership in achieving that goal. Our Cincinnati site offers a wide range of expertise in Respiratory, Immunology, Internal medicine, Rheumatology and Orthopedic indications, including allergy, asthma, COPD, hypertension, CAD, hyperlipidemia, diabetes, osteoarthritis, musculoskeletal disorders, gout, and chronic pain. In addition, this site has experience conducting studies in vaccines and rare diseases.
The Cincinnati site has a large and diverse study participant population, including pediatric and geriatric patients from a range of ethnic backgrounds. An expansive patient database enhances recruitment efforts. Located in Blue Ash, a suburb of Cincinnati, just 15 minutes north of downtown Cincinnati and only 30 minutes from the Northern Kentucky/Cincinnati International Airport, this site has easy access to main highways. The building is just across the street from a large park and less than two miles from two area hospitals. Ample free parking is on site. With more than 7,200 square-feet of dedicated research space, they can efficiently and effectively conduct multiple concurrent studies.
All trials conducted at the site are performed in accordance with ICH and FDA guidelines, and in compliance with GCP. The Velocity Cincinnati team is committed to being a resource for study volunteers, to providing the highest quality of patient care with compassion and kindness and to advancing medicine through research.
Velocity Clinical Research, Cincinnati
4260 Glendale Milford Road, Suite 201, Cincinnati, OH 45242
Phone: (513) 769-2767
Email: info@velocityclinical.com
Find a Clinical Trial in Cincinnati
Visit VelocityClinicalTrials.com or follow us on Facebook for study updates and more.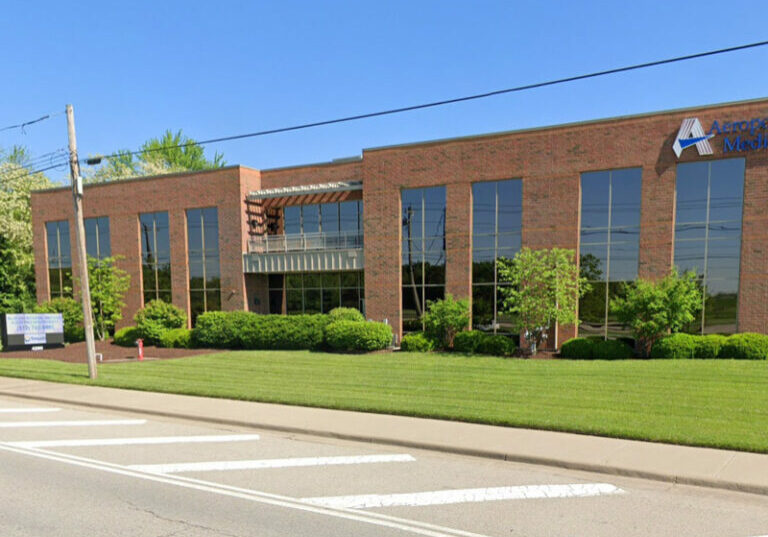 Our experienced research team in Cincinnati
The Velocity Cincinnati team of physician investigators and clinical research professionals are experienced clinical researchers. All physicians are board certified in their specialty area(s) and all research staff is trained in clinical research regulations, including GCP and HIPAA. Training records and certifications are maintained. Our clinical team is dedicated to conducting quality research in a professional and caring environment and strives on collecting quality data.
Medical Director, Principal Investigator
Richard Powell, MD is a board certified Internist with broad experience in a various areas of health care innovation, with previous experience as a Principal Investigator in Florida prior to joining the team at Velocity Clinical Research. In addition to his interest in Alzheimer's disease research, he has conducted many studies across numerous therapeutic areas including diabetes, men's health and gout. Aside from working in clinical research, Dr. Powell has served as a primary care physician, a National Guard reservist, and in conjunction with the Center for Medicare and Medicaid Services, helped to lead the development of alternative home based care delivery models in order to reduce unnecessary hospitalizations. He has also participated in numerous short-term medical mission trips across several continents.

Principal Investigator
Seref Bornovali, MD, MBA, CHCQM is a board-certified internist with two decades of experience practicing medicine. Over his career, Dr. Bornovali has served as a general practitioner, hospitalist, and medical director. In addition to earning a Doctor of Medicine (MD) degree, Dr. Bornovali received a Master's in Business Administration (MBA) and holds a Health Care Quality and Management (HCQM) certification. He is also a member of the American Academy of Physician Leadership. In addition to English, Dr. Bonovali is a fluent speaker of both Turkish and Italian, and has working proficiency in German.
Cincinnati facility features
The Velocity Clinical Research, Cincinnati facility is designed for the ease and comfort of study participants and to allow optimal efficiencies in performing clinical trials. Features at this site include:
Private examination/consultation rooms
Comfortable patient reception areas
Facilities for extended-stay pharmacokinetic studies
Parking
Nursing station
Secure monitoring rooms or workstations with phone & high-speed internet access
Multiple individual & secure workstations for research staff
Regulatory document processing area
Electronic data capture (EDC) capabilities
Secure record storage
CLIA certified research laboratory or clinical laboratory with CLIA waiver
Ambient and refrigerated centrifuge
Secured & temperature controlled investigational product storage with pharmaceutical refrigerator & freezer
Freezers equipped for laboratory specimens at -20 & -70 degrees Celsius
Backup generator/power source in the event of site power loss
Standard medical equipment, including ECG and Holter machines, digital and analog scales