Velocity Clinical Research at Savannah Plastic Surgery
Velocity's Plastic Surgery research site in Savannah partners with Savannah Plastic Surgery to conduct clinical trials for reconstructive surgery, cosmetic enhancements, and other purposes. Typical studies at this site explore medicines and medical devices. The region's leading choice for cosmetic surgery, skin care, and life-enhancing services, Savannah Plastic Surgery is easily accessible to thousands of patients, including those established with the practice. The practice began conducting clinical trials with Meridian Clinical Research in 2018 before being acquired by Velocity in 2022.
All trials conducted at the site are performed in accordance with ICH and FDA guidelines, and in compliance with GCP. The Savannah team is committed to being a resource for study participants, to providing the highest quality of patient care with compassion and kindness, and to advancing medicine through research.
Velocity Clinical Research at Savannah Plastic Surgery
7208 Hodgson Memorial Drive, Savannah, GA 31406
Phone: (912) 351-5050
Email: info@velocityclinical.com
Find a Clinical Trial in Savannah
Visit VelocityClinicalTrials.com or follow us on Facebook for study updates and more.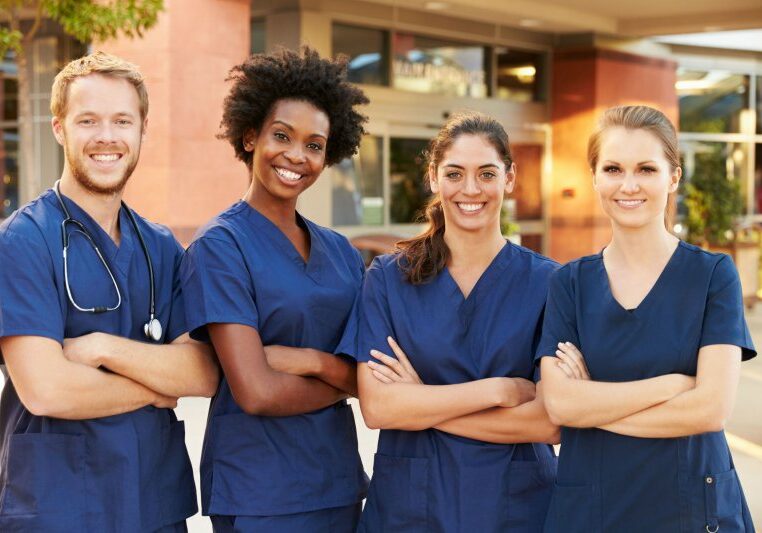 Our experienced research team in Savannah
The Velocity Savannah team of physician investigators and clinical research professionals are experienced clinical researchers. All physicians are board certified in their specialty area(s) and all research staff is trained in clinical research regulations, including GCP and HIPAA. Training records and certifications are maintained. Our clinical team is dedicated to conducting quality research in a professional and caring environment and strives on collecting quality data.
Principal Investigator
Luke J. Curtsinger III, MD is a highly-experienced surgeon and has performed more than 20,000 operations on children and adults. Board certified in Plastic Surgery, Dr. Curtsinger graduated magna cum laude from Murray State University in Murray, KY with a Bachelor of Art degree and the University of Louisville School of Medicine in Louisville, KY with a Doctor of Medicine degree. He completed a general surgery residency at the University of Texas Health Science Center in San Antonio, TX where he received the J.B. Aust Surgical Society Research Award for three years (1988, 1990, 1991). Dr. Curtsinger then completed a wound healing fellowship at the University of Louisville and a plastic and reconstructive surgery fellowship at the University of Pittsburgh in Pittsburgh, PA. He served as an Assistant Professor of Surgery in the Division of Plastic Surgery at East Carolina University in Greenville, NC and as the Chief of Plastic Surgery and Director of Plastic Surgery Education at Memorial Health University Medical Center in Savannah, GA. Dr. Curtsinger also co-founded the University Hospital Skin Bank in Louisville, KY is President-Elect of the Georgia Medical Society, and an active member of the American Society of Plastic Surgeons.

Principal Investigator
Dr. Matthew McLeod's extensive training includes an emphasis on facial aesthetics, breast surgery, and surgery for chronic headaches (migraine surgery) for which he established the Migraine Surgery Program at Savannah Plastic Surgery. Matthew D. McLeod, MD graduated from Emory University in Atlanta, GA with a Bachelor of Science degree and with honors from Mercer University School of Medicine in Macon, GA with a Doctor of Medicine degree. He trained in general surgery at the University of Virginia in Charlottesville, VA and graduated from the University of Virginia School of Medicine in Charlottesville, VA with a Masters in Public Health. After completing a combined training program in plastic and reconstructive surgery at the University of Virginia Department of Plastic and Maxillofacial Surgery where he served as the Chief Resident in Plastic Surgery, he received the Arnold P. Gold Foundation Humanism and Excellence in Teaching, Mulholland Society Resident Teaching Award, Trauma Chief of the Year, and the James Earnest Kindred Award during his tenure. Dr. McLeod also completed an aesthetic and reconstructive surgery fellowship surgery at Massachusetts General Hospital in Boston, MA while serving as clinical faculty at Harvard Medical School.

Principal Investigator
Barbara Davies, MD previously served as a managing partner of Savannah Plastic Surgery and is currently the Surgicenter Director. She maintains a broad-spectrum practice but has focused on cosmetic and breast surgery in recent years. Board certified in Plastic and Reconstructive Surgery, Dr. Davies graduated from Pennsylvania State University in State College, PA with a Bachelor of Art degree and Thomas Jefferson University in Philadelphia, PA with a Doctor of Medicine degree. She completed five years of general surgery training at Thomas Jefferson University Hospitals in Philadelphia, PA and a residency in plastic surgery at Ohio State University Hospitals in Columbus, OH. Dr. Davies is a fellow of the American College of Surgeons and member of the American Society of Plastic Surgery and The American Society of Aesthetic Plastic Surgery.
Savannah facility features
The Velocity Clinical Research at Savannah Plastic Surgery facility is designed for the ease and comfort of study participants and to allow optimal efficiencies in performing clinical trials. Features at this site include:
Private examination/consultation rooms
Comfortable patient reception areas
Facilities for extended-stay pharmacokinetic studies
Parking
Nursing station
Secure monitoring rooms or workstations with phone & high-speed internet access
Multiple individual & secure workstations for research staff
Regulatory document processing area
Electronic data capture (EDC) capabilities
Secure record storage
CLIA certified research laboratory or clinical laboratory with CLIA waiver
Ambient and refrigerated centrifuge
Secured & temperature controlled investigational product storage with pharmaceutical refrigerator & freezer
Freezers equipped for laboratory specimens at -20 & -70 degrees Celsius
Backup generator/power source in the event of site power loss
Standard medical equipment, including ECG and Holter machines, digital and analog scales