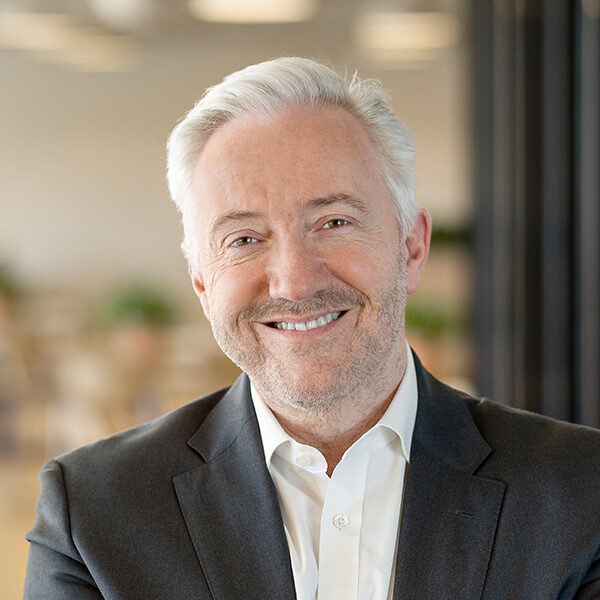 President and Chief Executive Officer
Jamie Wilkerson, CPA, CGMA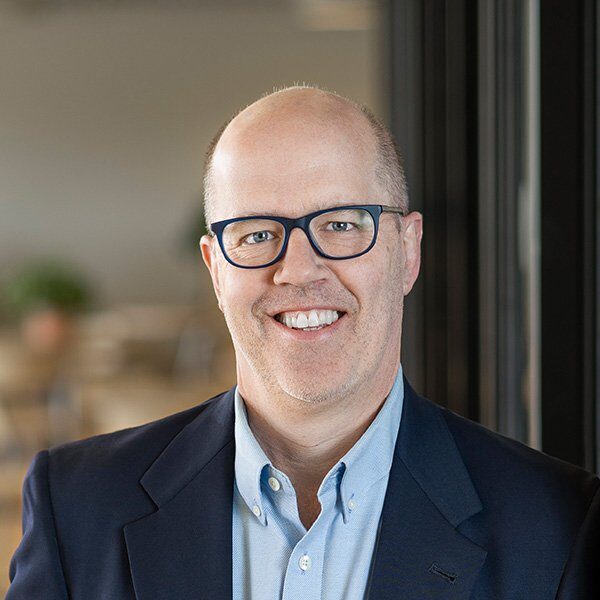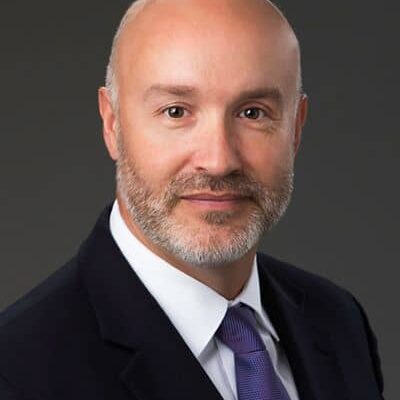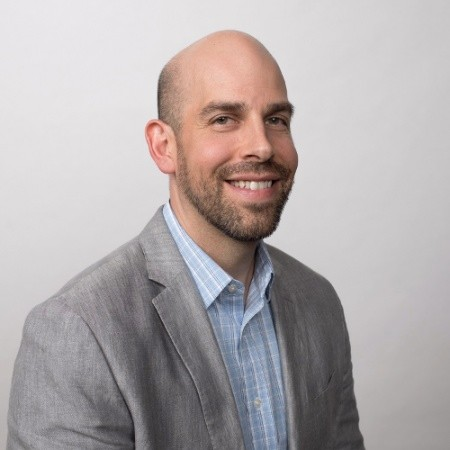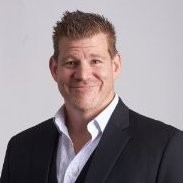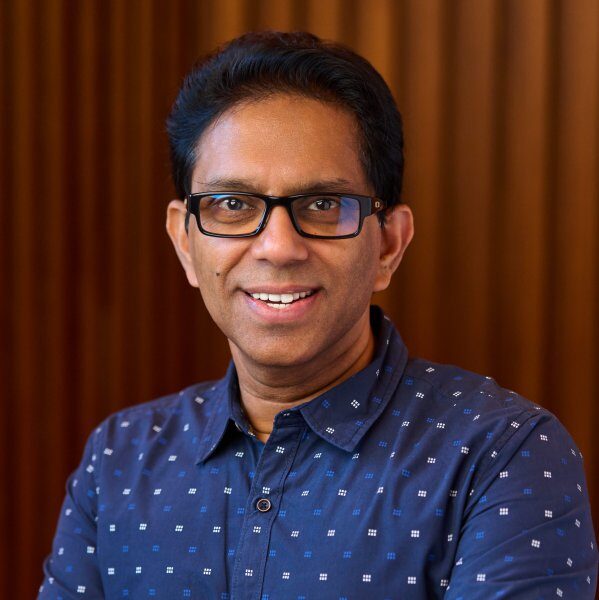 Chief Strategic Delivery Officer
Executive Vice President, Europe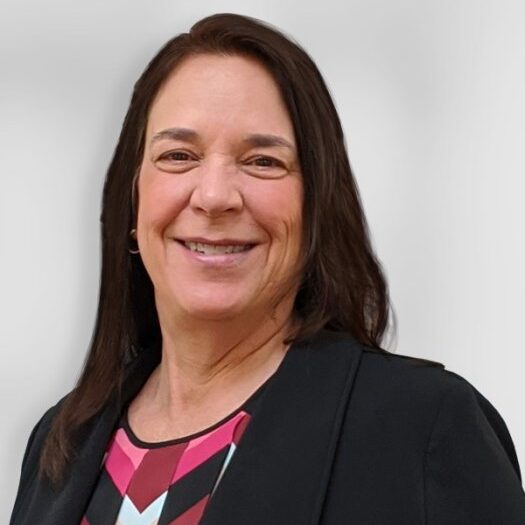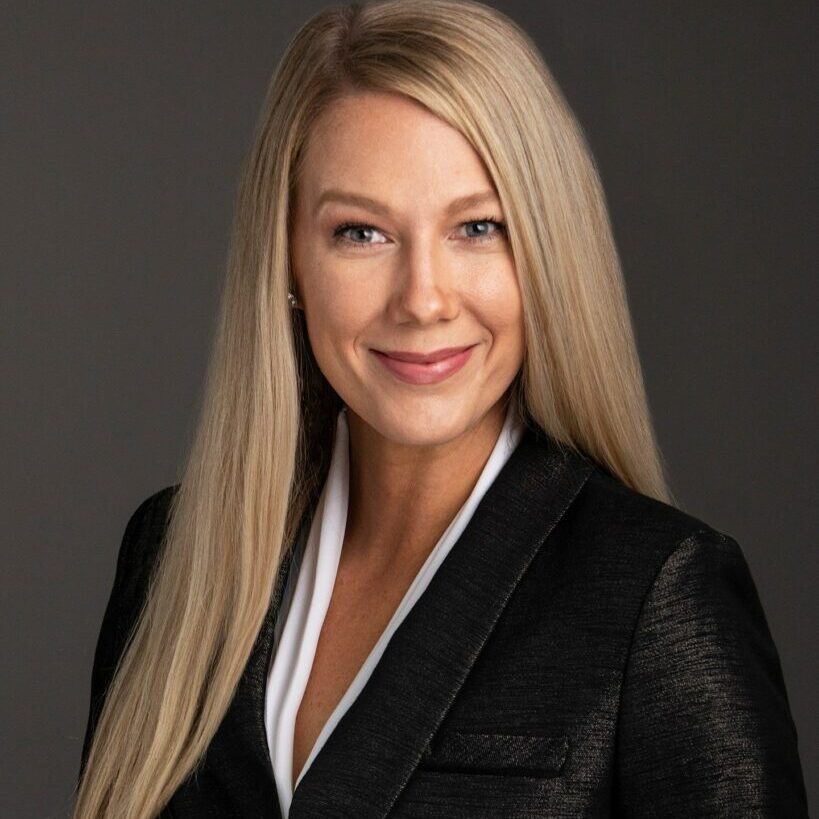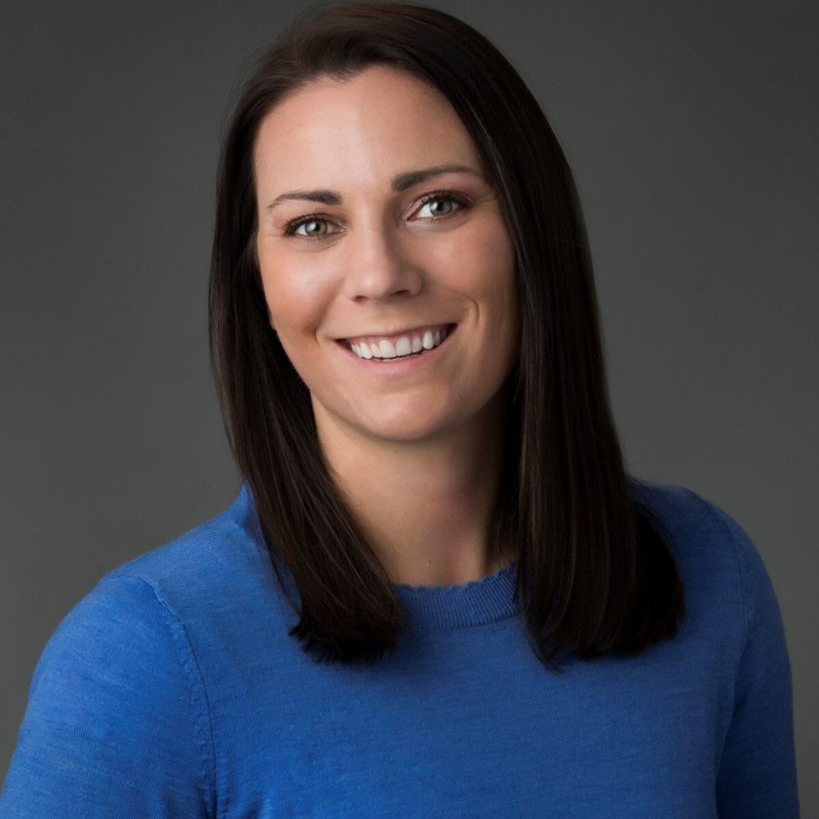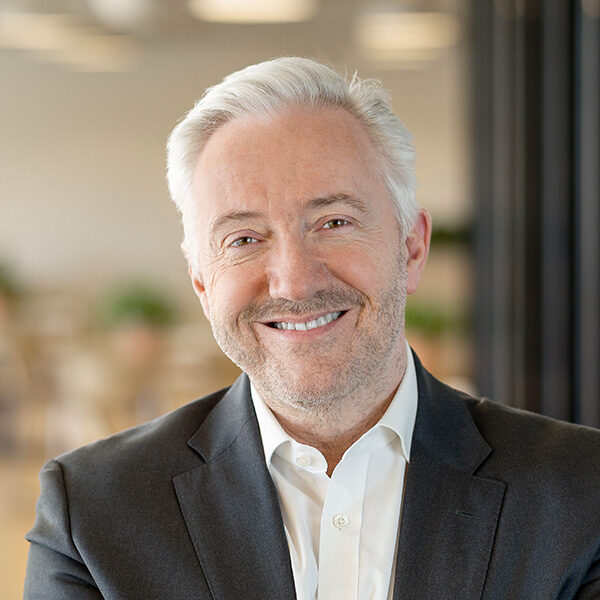 Paul Evans, PhD
President and Chief Executive Officer
Paul joined Velocity Clinical Research as President and CEO in 2018 after 26 years of "perfect symmetry" in the site business — he ran sites for 13 years and spent another 13 years managing them on the Sponsor/CRO side. He has served as Corporate VP, Global Site Solutions at Parexel; VP, Global Site Management at IQVIA; and was a Founder and Managing Director of Synexus.
Paul joined Velocity to address one of the fundamental industry challenges. "Patient recruitment is still the biggest problem in clinical trials," he says. "I want Velocity to set a new industry standard for delivering high-quality study data as quickly and efficiently as possible."
Paul holds a PhD in Biomedical Engineering from the University of London. He has served on the Association of Clinical Research Professionals (ACRP) Board of Trustees since 2017 and chaired the committee in 2020.
Although Paul has traveled the world in his various roles, the UK native now resides in the US. When he's not poring over budgets and feasibility data, you can find Paul exploring the culinary offerings in his adopted home (Durham, NC) and checking flight times to various Caribbean and Central American beaches. He misses Wales rugby but has warmed up to American football. Paul is hoping his propensity for getting stopped for speeding has not followed him to America. Update: It has. In the words of Jeff Jensen, and otherwise intrepid member of the Velocity management team, "I don't even feel safe riding in the same Uber with him."
Jamie Wilkerson, CPA, CGMA
Chief Financial Officer
Velocity tapped Jamie to take the reins of financial operations in 2019 due to her deep experience in both finance and the research/clinical trials arena. After four years as an auditor at Deloitte and 10 years in finance at The Hamner Institute, Jamie moved into the clinical trials space as Chief Financial Officer at Clintrax Global and Director of Financial Planning at PRA Health Services. Jamie holds a MAC in Accounting and a BSBA in Business Administration, both from the University of North Carolina at Chapel Hill.
In a fast-growing company, Jamie's challenge is doing more than keeping the books. "As a finance professional, it's not only making sure the numbers are accurate, but also making sure as a finance team we're providing decision makers with the information they need to make the best strategic decisions."
When Jamie is not crunching numbers she spends her time watching college sports with her family and going to the beach, activities shared by most card-carrying North Carolinians. However, since Jamie went to UNC and her husband graduated from N.C. State, game days can test the mettle of their marital civility – especially with their young son in the mix.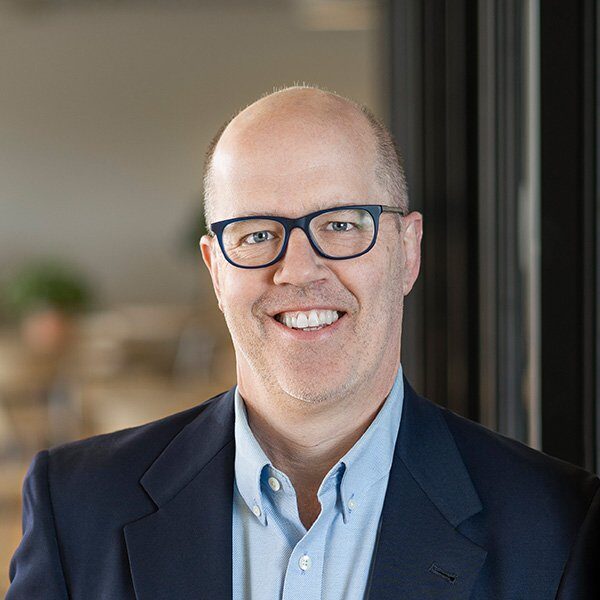 Jeffrey Jensen
Chief Growth Officer
Jeff brings a broad range of clinical site experience to Velocity, having spent 8 years on the site services side of the business with Radiant Research and another 8 years as a consultant in the industry. Jeff holds an MBA in Finance and Marketing from the University of Notre Dame and a BA in Finance from the University of Washington.
Although Jeff spends a lot of time crunching numbers and working with the clinics, he never loses focus on why we are here: our patients. "I love this business because I think the Medical Directors and staff at our sites make a positive impact on patient lives. I am proud to have a small role in the drug development process."
Jeff's personal time is spent with his wife, two active young boys and two yellow labs. Fatherhood has taught him that even though Gryffindor rules, Slytherin has its charms. He also now knows that "I hope you step on a Lego" is the cruelest of insults.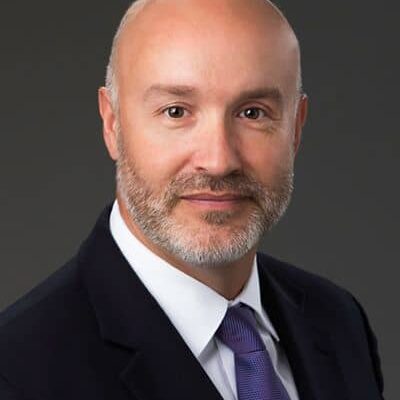 Brandon
Essink

, MD, CPI

Chief  Physician Officer

Brandon Essink, MD, CPI, directs physician operations at Velocity, and continues to serve as a principal investigator at the company's dedicated research center in Omaha, NE. He is frequently selected to lead pioneering vaccine research programs because of his extensive experience in the field and the superb track record sites have maintained under his guidance. Results from clinical studies Dr. Essink oversees are frequently published in industry journals, including Vaccine.

Prior to joining Velocity, Dr. Essink was Chief Medical Officer at Meridian Clinical research, where he also served as a principal investigator since 2003. In 2020, Dr. Essink led weekly meetings with vaccine developers participating in the Operation Warp Speed (OWS) program and collaborating with the National Institutes of Health (NIH) and Biomedical Advanced Research and Development Authority (BARDA). These calls helped guide protocol design for multiple Sponsors. Dr. Essink served as one of three co-lead principal investigators for Moderna's Phase 3 COVID-19 vaccine trial for mRNA-1273, also served on the trial's data and safety monitoring board (DSMB), and would co-author the trial's primary publication in the New England Journal of Medicine.

Dr. Essink earned his BS from the University of Nebraska in Lincoln, NE, and attended medical school at the University of Nebraska Medical Center, in Omaha, NE, graduating in 2001. He completed his residency in Family Practice at the University of Nebraska Medical Center in 2003 and a Family Practice Procedural Fellowship in 2004. He has been board certified in family practice since 2003 and has practiced family medicine since 2004.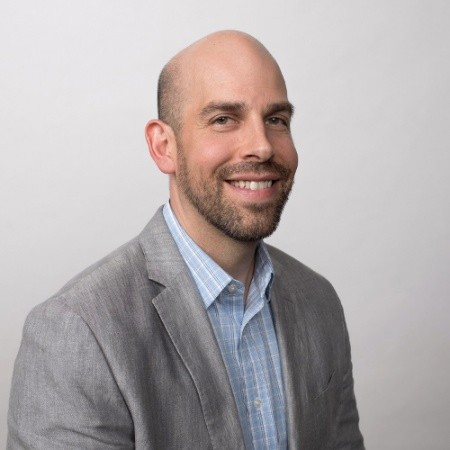 Nick Spittal
Chief Operating Officer
Nick joined the Velocity leadership team in 2023 with over two decades in a broad range of clinical development and business operations roles at global CROs. As COO, Nick leads operational excellence throughout Velocity's project management, patient recruitment, and site operations, seeking to make clinical trials accessible to diverse groups worldwide. He believes that, "Velocity is uniquely positioned to address the recurring shortfall in clinical trial enrollment. Velocity's global scale, integrated technologies, and highly skilled employees find innovative means to recruit and retain diverse clinical trial patients."
Prior to joining Velocity, Nick served as Executive Vice President and General Manager of Neuroscience at Syneos Health, where he spearheaded global operations and strategy for clinical trial execution, and also served on the corporate council for diversity, equity, and inclusion. He has previously led project management, study startup, vendor management, proposals, and marketing functions in life sciences companies, overseen numerous systems and technology implementations, and guided multiple post-merger integrations. Nick was a long-serving co-chair and member of the executive steering group for the PharmaTimes Clinical Researcher of the Year competition and he is co-author on the book "Rare Disease Drug Development: Clinical, Scientific, Patient, and Caregiver Perspectives", published in 2021.
Outside of work, you'll likely find Nick… outside. Be it blasting along a flowy mountain bike trail, paddling across a warm Carolina lake, hiking through the Blue Ridge mountains, or taking on some new DIY construction project around the house, he is always on the move. Nick will break from his outdoor adventures to join his wife and four kids at the arena to root on the hometown Carolina Hurricanes.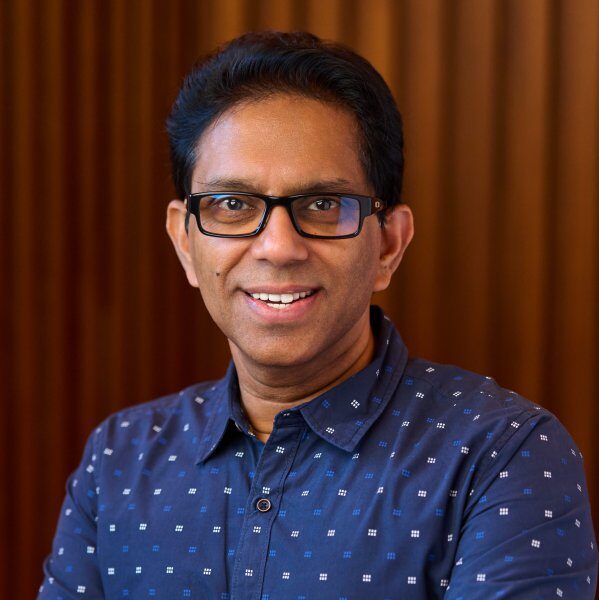 Raghu Punnamraju
Chief Technology Officer
Raghu joined the Velocity team in 2022, bringing 28 years of experience. Over the last 15 years Raghu has led large teams in developing tech platforms to improve patient care and engagement. Prior to joining Velocity, Raghu founded Trier Health, a tech development company that pioneered a site centric decentralized trial platform. Raghu has also served in technology leadership positions for Parexel and GE Healthcare.
Raghu has studied across the world. He received his Bachelor's in Computer Science Engineering from the National Institute of Technology in Rourkela, India. Raghu then attended the University of Wisconsin, where he received his Master's in Information Systems. Finally, Raghu continued his education on a third continent, receiving an MBA from Warwick Business School in the United Kingdom.
When Raghu is not developing groundbreaking technology to improve clinical trials, he can be found watching sports or a movie. Raghu is also an avid runner. His goal is to run about 1,000 miles every year!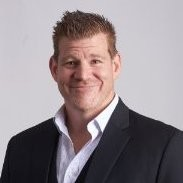 Nick Campbell
Chief Commercial Officer
Nick Campbell has more than two decades of experience in the pharmaceutical industry and has worked across the globe. Based in North Carolina since 2013, with prior experience across Europe, Asia, and North America, Nick leads Velocity's commercial efforts, using his extensive background in clinical research to drive business development and sales growth across Velocity sites.
Nick's expertise across all phases of clinical development, along with his skills honed at industry leaders Covance and IQVIA, equipped him for his role in overseeing the rapid growth of Velocity's commercial initiatives. As Chief Commercial Officer, Nick provides leadership and guidance to ensure Velocity clients receive the best possible service and alignment with the company's growing specialty capabilities.
Placing a high value on human interaction and teamwork as keys to achieving success, he works closely with his team, seamlessly blending expertise and mentorship. As a seasoned industry professional, Nick's business acumen and exceptional leadership skills will help elevate Velocity to new heights.
A Rugby player in his younger days, Nick now enjoys spending the early hours of each day lifting heavy things; whether stones, barbells, sandbags, or even construction vehicle tires, you'll find him puffing and panting wondering why everything feels heavier today than it used to…
Laura Falcone
Chief Strategic Delivery Officer
An advanced practice registered nurse (APRN), Laura Falcone brings years of firsthand clinical experience to her executive role at Velocity. She has long helped establish excellence in patient-centric research conduct and remained heavily-involved in guiding day-to-day clinical operations, occasionally serving as sub-investigator for trials.
As the former President of Meridian Clinical Research, Laura directed operations at more than 30 sites across North America. In 2020, she oversaw Meridian's operations as the company more than doubled its clinical and operational staff companywide. To accommodate high-volume trials and spikes in COVID-19 vaccine trial interest, Laura directed the implementation of a traveling oversight team, increased staffing, seven-day-a-week clinic hours, and other strategic projects to scale operations.
In 2012, Laura was named Study Nurse of the Year at the PharmaTimes U.S. Clinical Researcher of the Year competition. Before joining Meridian, Laura was a nurse at the Methodist Health System. She earned her Bachelor of Arts in psychology and biology from the University of Virginia; a Bachelor of Science in nursing from Creighton University; a Master of Science in adult acute care and a Post-Master's Certificate in family practice nursing from the University of Nebraska Medical Center.
Dominic Clavell
Executive Vice President, Europe
Dominic joined Velocity Clinical Research in mid-2021 as Executive VP and General Manager for Velocity's European division. He is Velocity's first employee outside of the U.S. The mission (if he chooses to accept it), to build an organization of owned sites in Europe from the ground up, was just enough incentive to attract him out of early retirement. Prior to joining Velocity, Dom spent nearly 30 years in the pharma industry. His tenure was split equally between top-tier pharmaceutical companies and global CROs, and included a stint at Synexus as the International Director of Operations. Most recently, Dom served as Senior VP for Global Site Solutions and Early Phase Clinical Units at Parexel (formerly PAREXEL).
Dominic has been site-facing for his entire career. He has been both a CRA and project manager, and was responsible for building long-term strategic relationships with sites during his tenures at IQVIA and Parexel. Dom has a deep understanding of the needs of pharma and CROs when collaborating with clinical trial sites, and he also understands and appreciates the challenges of managing a high-volume, high-quality clinical site. Dom has a high degree of empathy for the pain points at sites, and, most importantly, a desire to make their experience as pain-free as possible.
"It is early days for Velocity in Europe but the signs are very encouraging. Building a global organization of high-performing sites with centralized command and control and local, nuanced, patient recruitment solutions, to accelerate new medications to market… it is quite a mission".
When time permits, Dom and his wife like to travel extensively. The fact that the majority of destinations visited also happen to make good wine is mere coincidence.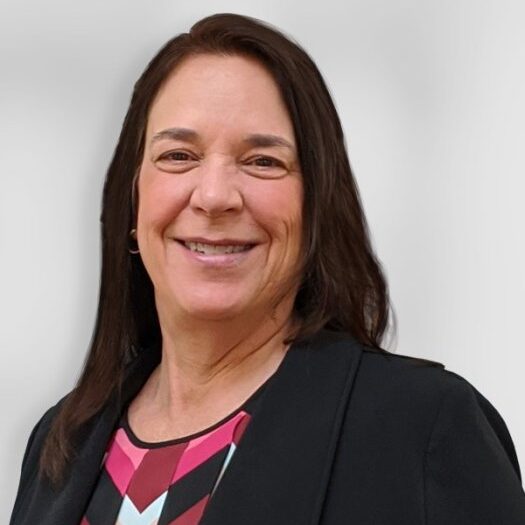 Kimberly Ballard
Chief People Officer
Kimberly Ballard joined Velocity's executive team in 2021 as the Senior Vice President of Human Resources. Bringing more than 25 years of experience in organizational transformation, Kim has built comprehensive HR programs for domestic and international corporations spanning clinical diagnostics, medical device, pharmaceutical, biotech and consumer product industries.
Prior to joining Velocity, Kim was the SVP of Human Resources at DNA Diagnostics Center (DDC), where she overhauled operational programs and leadership development to foster a culture aligned to company values and goals. The organizational transformation supported rapid growth and led to the successful acquisition by Eurofins in 2020. Before her time at DDC, Kim spent nearly 10 years as VP of Human Resources with Accriva Diagnostics, which was acquired by Werfen in 2017, and where she led the successful integration of Accriva into Instrumentation Laboratory, a Werfen Company.
With a philosophy that a company's competitive advantage is its people, Kim believes that hands-on leadership has been an important part of her success. "Every company has its own unique set of challenges and opportunities" says Kim. "I believe that the role of Human Resources is to understand these dynamics and develop systems that bring out the best in our people."
Outside of her corporate responsibilities, Kim also supports industry leaders with executive coaching and peer communication workshops. Her methods have been influential in building high performing leadership teams.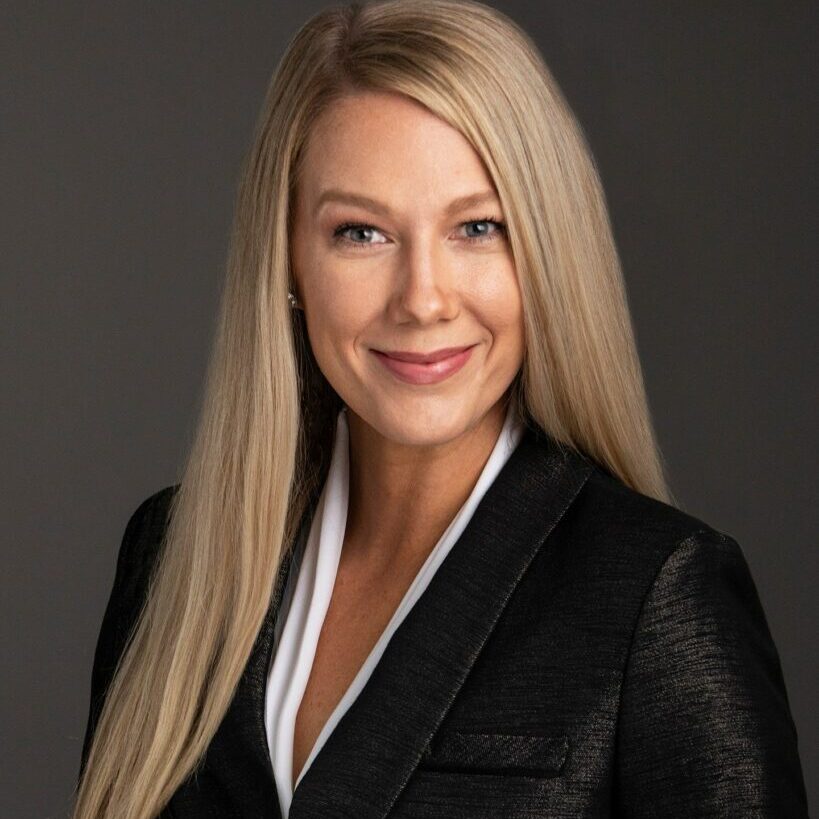 Brandi Lang, Esq
Chief Legal Officer
Brandi Lang has practiced law for businesses in health care, corporate governance/transactions, M&A, high finance, real estate, and employment law in a career spanning two decades. Previously the Chief Legal Officer of Meridian Clinical Research, Brandi's long-standing health care experience helps her plan for and manage the legal, risk management, and compliance needs of the multi-state organization.
Before entering the clinical research industry, Brandi represented clients nationwide in private practice on behalf of her firm's nationally-reputed health care section. She has served in house as an officer and managing counsel for Fidelity National Title Group (a part of Fidelity National Financial, a Fortune 500 company), and in other private practice capacities.
Brandi believes in community involvement on many levels, and has served on charitable boards, volunteered for altruistic entities and causes, coached youth sports teams, taught continuing legal education courses for attorneys and legal professionals, and written scholarly articles on points of law for health care industry publications. Brandi earned her bachelor of business administration in finance with a minor in accounting from Texas Christian University. She graduated with her JD from the University of Texas School of Law in Austin. Lang is licensed to practice law in Texas (2003) and Florida (2006), and is registered as in-house counsel in the state of Nebraska.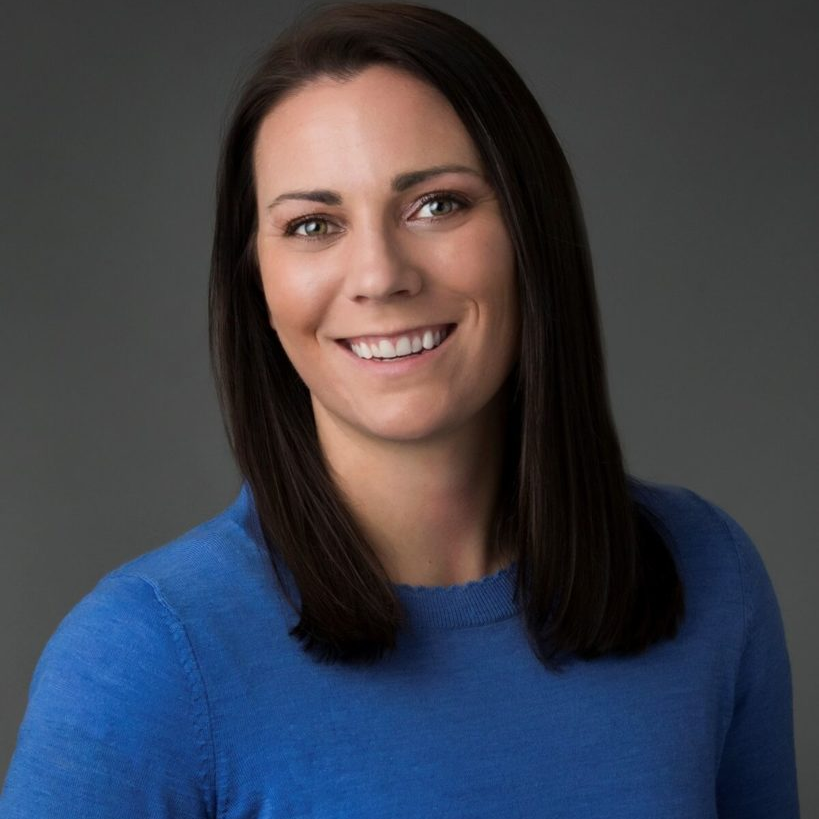 Stephanie Anderson
Chief of Staff
Stephanie Anderson is responsible for the delivery of Velocity's key strategic initiatives, ensuring all departments are working together efficiently and smoothly. She also manages all internal and external communications.
Before assuming this role in 2023, Steph oversaw the integration of Meridian Clinical Research after it was acquired by Velocity, leading all departments to successfully merge systems, processes, and teams into one cohesive and effective company. Before the integration, Steph was Chief People Officer at Meridian, served a similar role at ALN Medical Management, and was a strategic business partner at Spreetail, an ecommerce company based in Lincoln, NE.
Steph earned her master's degree in organizational leadership and change from Drury University in Springfield, MO. She graduated with a bachelor's degree in psychology from Nebraska Wesleyan University in Lincoln, NE. She has also earned a SHRM-CP designation from the Society of Human Resource Management.
Nicole Osborn
Special Advisor
Nicole Osborn founded Meridian Clinical Research in 1999 in Omaha, NE. Under her guidance, Meridian grew from a single dedicated research center in Omaha, NE, to a network that included more than 30 research sites and 90 principal investigators across North America. Under Nikki's direction, the company expanded its therapeutic capabilities in areas such as infectious disease, neurology, dermatology, and women's health to facilitate more complex trials for novel drugs and medical devices. She led Meridian's acquisitions of Regional Clinical Research (2019) and Sterling Research Group (2021), and North Cliff Consultants (2022), and supported Velocity's acquisition of Meridian.
In 2020, Nikki guided Meridian as it began conducting COVID-19 vaccine clinical trials for Moderna, Pfizer/BioNTech, Janssen, and others. With Nikki's oversight, Meridian principal investigators joined weekly meetings with vaccine developers participating in the Operation Warp Speed (OWS) program and collaborating with the National Institutes of Health (NIH) and Biomedical Advanced Research and Development Authority (BARDA). In July 2020, OWS leaders visited Meridian's internal medicine site in Savannah, GA. The following October, officials from the U.S. Department of Health and Human Services (HHS) held a roundtable with Nikki and Meridian leaders in Savannah to discuss patient recruitment efforts for COVID-19 vaccine clinical trials. That same month, Meridian earned the 2020 Vaccine Industry Excellence (ViE) awards for Best Clinical Trial Site and Best Clinical Trial Network.
Nikki has been appointed to the Society for Clinical Research Sites (SCRS) leadership council, for which she provides strategic guidance, policy decisions, and oversight. She is involved in numerous charitable organizations focused on researching and treating diseases. Nikki attended the University of Iowa and earned her Bachelor of Science in nursing from Clarkson College.
Join a remarkable team doing remarkable work
Velocity careers offer competitive pay and benefits, and reward high performance with excellent opportunities.
Whether you're an industry veteran or are looking to take your first step into clinical research, we invite you to apply at Velocity.