+
Velocity Vaccine CARE Council sites worldwide
+
vaccine trials conducted
+
participants enrolled in infectious disease studies
Velocity has conducted trials that have led to six vaccine approvals in the past two years
The Velocity Vaccine Council to Accelerate Research Excellence (CARE) provides world-class operational, recruitment, and trial conduct oversight for all Velocity sites conducting infectious disease studies.
Global leadership: As the world's site leader in infectious disease research, Velocity excels in both high-volume trials and specialized trials that require hard-to-reach patients. Velocity's diverse global footprint supports rapid enrollment, even for studies involving sensitive cohorts (e.g., seniors, children, pregnant women, at-risk populations).
Unparalleled expertise: The Vaccine CARE Council is led by Principal Investigators with extensive research and medical practice experience. Beyond ensuring all Velocity sites meet best practices established by world-class vaccine researchers, several Velocity investigators are also sought after by Sponsors and CROs to review protocols and guide effective study design.
Trusted performance: Velocity is the partner-of choice for many of the world's leading Sponsors and CROs. Velocity investigators enrolled the first U.S. participants in Phase 2 and 3 COVID-19 vaccine trials, and frequently author articles and report trial results in prestigious industry journals.
65+ Velocity Vaccine CARE Council sites worldwide
100+ investigators with vaccine research experience
Access to millions of patient lives
World-class diversity and community engagement initiatives
On-site lab and PBMC processing capabilities
Support for novel vaccines, antiviral drugs, diagnostics, and combination products
Vaccine CARE Council Leaders
Velocity's Vaccine CARE Council is led by distinguished physicians. The council leverages their vast experience in infectious disease research, alongside Velocity sites and staff that have supported thousands of trials and offer access to millions of patient lives.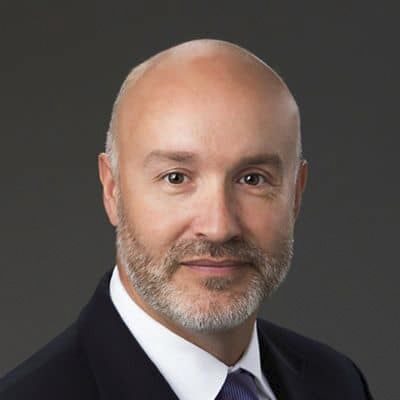 Brandon Essink, MD, CPI
Dr. Essink is Chief Physician Officer at Velocity, and continues to serve as a principal investigator at Velocity's site in Omaha, NE. He is frequently selected to lead pioneering vaccine research programs because of his extensive experience and superb track record sites have maintainedunder his guidance. In 2020, Dr. Essink led weekly meetings with vaccine developers participating in the Operation Warp Speed program and collaborating with the NIH and BARDA.
Dr. Essink was one of three co-lead Principal Investigators for Moderna's Phase 3 COVID-19 vaccine trial for mRNA-1273, served on the trial's data and safety monitoring board, and co-authored the trial's primary publication in the New England Journal of Medicine.
Dr. Essink attended medical school at the University of Nebraska Medical Center, where he also completed his residency in Family Practice and a Family Practice Procedural Fellowship. He has been board certified in family practice since 2003 and has practiced family medicine since 2004.
Vaccine CARE Council Members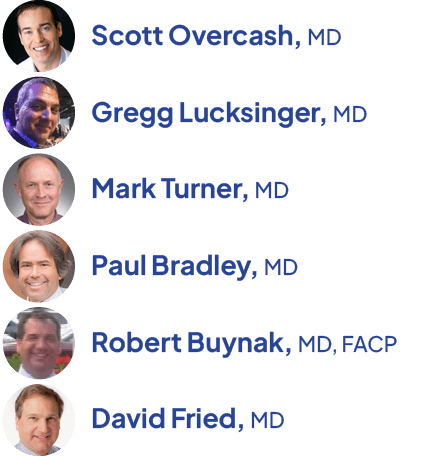 Scott Overcash, MD
Gregg Lucksinger, MD
Mark Turner, MD
Paul Bradley, MD
Robert Buynak, MD, FACP
David Fried, MD
When outcomes depend on the experience of your investigators and research staff, Velocity is the partner of choice

Anthrax
Avian Influenza
Botulinum
C. difficile (C-diff)
Celiac Disease
Chikungunya
COVID-19 (SARS-CoV-2)
Cytomegalovirus
Dengue Fever
Diphtheria
Ebola
E. coli
Encephalitis
Epstein-Barr Virus (EBV)
Group B Streptococcus
Hepatitis B
Herpes Zoster (Shingles)
HIV
Human Metapneumovirus
Human Papillomavirus
Influenza (H1N1, H5N1, H7N1, H7N9)
Lyme Disease
Meningococcal Disease
MMR (Measles, Mumps, Rubella)
mRNA Vaccines
Norovirus
Parainfluenza
Pediatric Influenza
Pediatric Meningitis
Pertussis (Whooping Cough)
Plague
Pneumococcal Disease
Rabies
Respiratory Syncytial Virus
Smallpox
Staphylococcus
Tetanus
Type 3 Parainfluenza Virus (PIV3)/RSV Combo
Varicella
West Nile Virus
Yellow Fever
Zika Virus
Maternal
Newborns and Infants
Pediatrics, Adolescents
Geriatrics
Immunodeficient
Combination vaccines
BARDA-funded studies
First-in-human studies