At Velocity Clinical Research, our goals extend beyond advancing medicine – we care deeply about advancing the communities we're a part of. Our success is intertwined with the wellbeing of the communities in which we operate. 
By actively engaging with and supporting our local communities, we aim to create a positive and lasting impact beyond the boundaries of clinical research to enhance the overall quality of life for everyone. Our dedication to advancing both medical innovations in lockstep with our communities is rooted in our belief that progress requires a comprehensive approach that addresses the needs of individuals and society.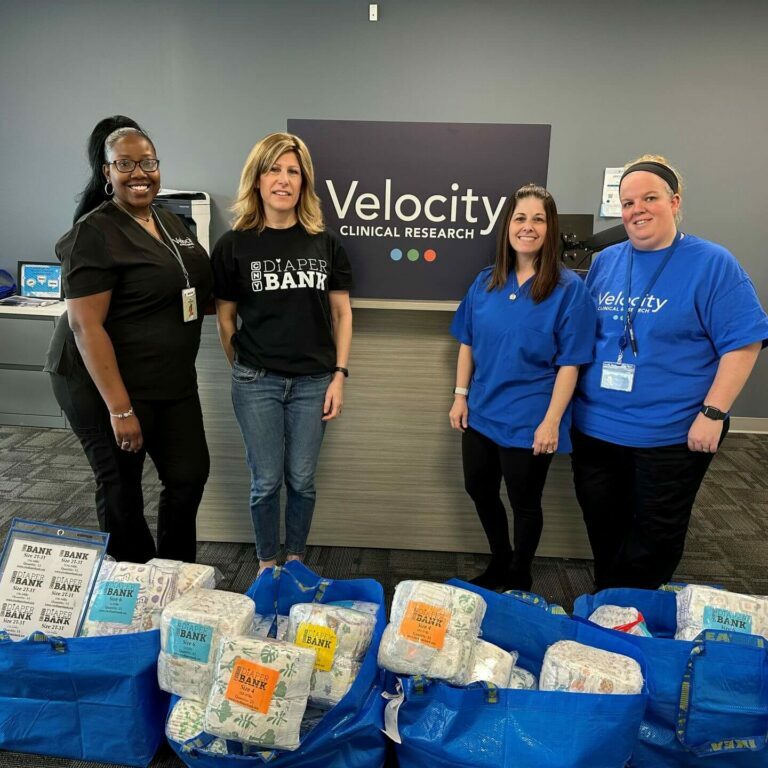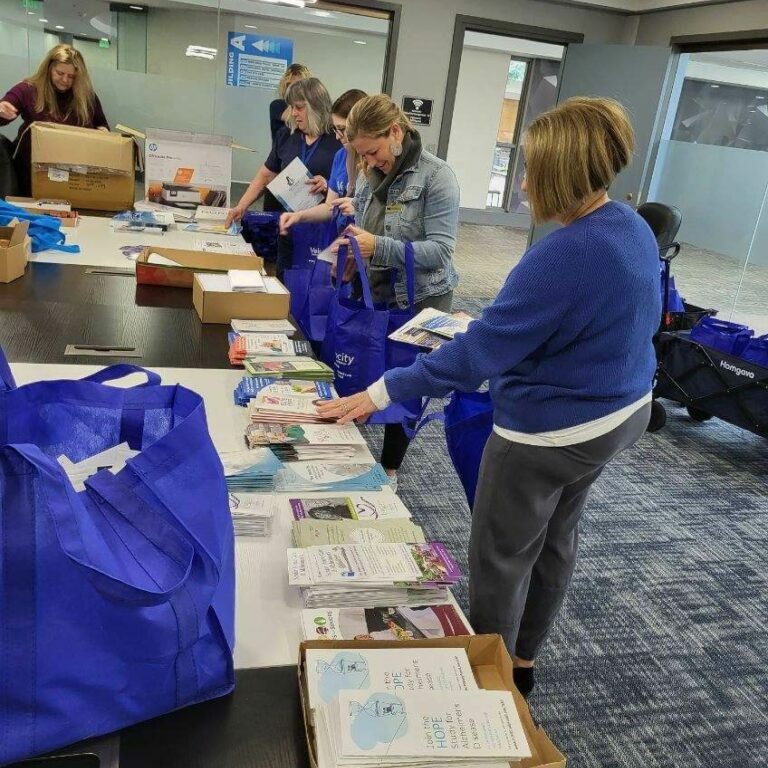 In addition to VTO, all employees participate in #VelocityCares Day, an annual event where all Velocity employees join forces and venture into their communities to make a difference. On this dedicated day, our teams collaborate and actively seek out opportunities to give back to their local communities, in lieu of their normal day-to-day work responsibilities.
#VelocityCares Day serves as a catalyst for meaningful and impactful acts of service. It exemplifies our commitment to fostering a sense of unity and shared purpose among our employees while making a positive impact on the world around us. By engaging in team-based volunteer activities, we not only contribute to important causes but also strengthen our relationships with one another and create a stronger sense of community within our organization. Together, we harness the collective power of our diverse talents and resources to create lasting change.
Join a remarkable team doing remarkable work
Through inclusive hiring initiatives, Velocity strives to ensure its workforce comprises various minority groups. Velocity's site staff are representative of the communities they serve in ethnicity, gender, race, and even languages spoken.
Velocity's site staff are also empowered to support local community groups to foster relationships with underserved communities, especially communities of color and the LGBTQ community. Velocity staff frequently sponsors, attends, and exhibits at local community events, connects with local community leaders, and supports nonprofits and charities.
Velocity careers offer competitive pay and benefits, and reward high performance with excellent opportunities. Whether you're an industry veteran or are looking to take your first step into clinical research, we invite you to apply at Velocity.