Velocity Clinical Research, Anderson
Velocity's research site in Anderson was founded in 2013 as part of VitaLink Research, and acquired by Velocity in 2021. The Anderson location has a strong track record of success with respiratory trials, including COPD and Asthma. In recent years the site has worked to become more therapeutically diverse, with trials in diabetes, Alzheimer's, and a variety of vaccines. All trials are performed in accordance with ICH and FDA guidelines, and in compliance with GCP.
Conveniently located near Downtown Anderson, this site shares a building with a Pulmonology office providing the research team with easy access to potential patients. Ample patient parking is also available. Our Anderson site is located just over one mile from the local hospital. The Anderson team is committed to being a resource for study volunteers, to providing the highest quality of patient care with compassion and kindness and to advancing medicine through research.
Velocity Clinical Research, Anderson
1214 N. Fant Street, Anderson, SC 29621
Phone: (864) 965-0190
Email: info@velocityclinical.com
Find a Clinical Trial in Anderson
Visit VelocityClinicalTrials.com or follow us on Facebook for study updates and more.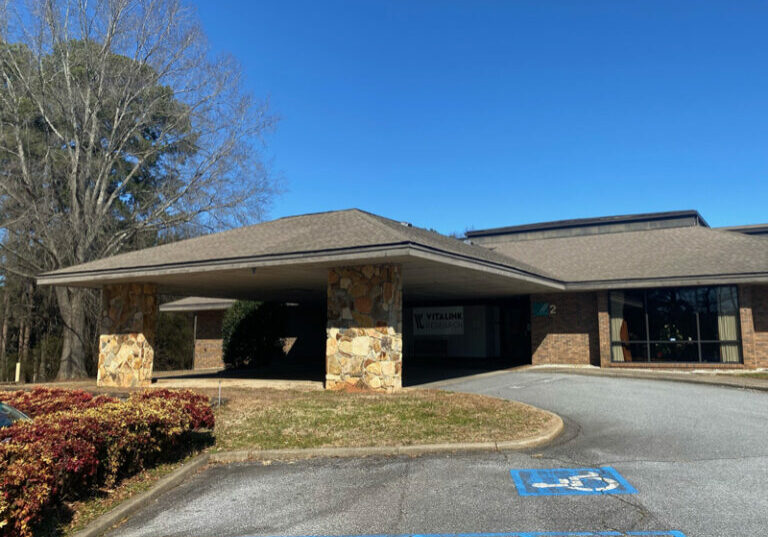 Our experienced research team in Anderson
The Velocity Anderson team of physician investigators and clinical research professionals are experienced clinical researchers. All physicians are board certified in their specialty area(s) and all research staff is trained in clinical research regulations, including GCP and HIPAA. Training records and certifications are maintained. Our clinical team is dedicated to conducting quality research in a professional and caring environment and strives on collecting quality data.
Principal Investigator
Charles Thompson, MD attended medical school at Baylor College of Medicine and completed his residency at Bethesda Naval Hospital. He continued his Pulmonary Medicine Fellowship in Bethesda, Maryland. Dr. Thompson is certified with a Medical License in South Carolina and certification in Pulmonary Disease. He has worked as a physician for Carolina Pulmonary & Sleep Medicine Consultants and currently works as a physician at Upstate Lung and Critical Care Specialists. Dr. Thompson applies his extensive knowledge to Pulmonary and Internal Medicine studies at Velocity Clinical Research, primarily at our Anderson research facility.

Site Manager
Stephanie Gilreath, RRT, CCRC joined Velocity in 2011, working as a research assistant while in college. When she graduated and became a licensed respiratory therapist, she moved into a clinical research coordinator role on our Anderson site's asthma and COPD trials. She loved hanging out and taking care of patients on overnight studies. Stephanie moved to the sales team in 2018 where she completed all the network feasibilities and assisted in streamlining the sales process. She traveled to many conferences and helped support the company through networking. In 2020, she moved back into coordinating in the thick of the COVID-19 pandemic. After serving in an interim site leadership position, she discovered she loved helping new coordinators grow in their knowledge and become as efficient as possible. Stephanie brings her knowledge and experience to the Anderson site. The Anderson team is going full-steam ahead to further the Velocity misson.
Anderson facility features
The Velocity Clinical Research, Anderson facility is designed for the ease and comfort of study participants and to allow optimal efficiencies in performing clinical trials. Features at this site include:
Private examination/consultation rooms
Comfortable patient reception areas
Facilities for extended-stay pharmacokinetic studies
Parking
Nursing station
Secure monitoring rooms or workstations with phone & high-speed internet access
Multiple individual & secure workstations for research staff
Regulatory document processing area
Electronic data capture (EDC) capabilities
Secure record storage
CLIA certified research laboratory or clinical laboratory with CLIA waiver
Ambient and refrigerated centrifuge
Secured & temperature controlled investigational product storage with pharmaceutical refrigerator & freezer
Freezers equipped for laboratory specimens at -20 & -70 degrees Celsius
Backup generator/power source in the event of site power loss
Standard medical equipment, including ECG and Holter machines, digital and analog scales