Velocity Clinical Research, Berlin
Founded in 2002 as Klinische Forschung Berlin GbR and acquired by Velocity Clinical Research in 2023, the experienced team at Velocity's dedicated research site in Berlin conducts clinical trials across a broad variety of indications. The site has three investigators who specialize in internal medicine and cardiology.
Our Berlin team is committed to being a resource for study volunteers, to providing the highest quality of patient care with compassion and kindness and to advancing medicine through research. With decades of research experience shared among our investigators in Berlin, Velocity will deliver the right patients, investigators, and research staff for your next research program.
Velocity Clinical Research, Berlin
Ansbacher Straße 17, 10787, Berlin, Germany
Phone: +49 30 20859400
Email: info@velocityclinical.com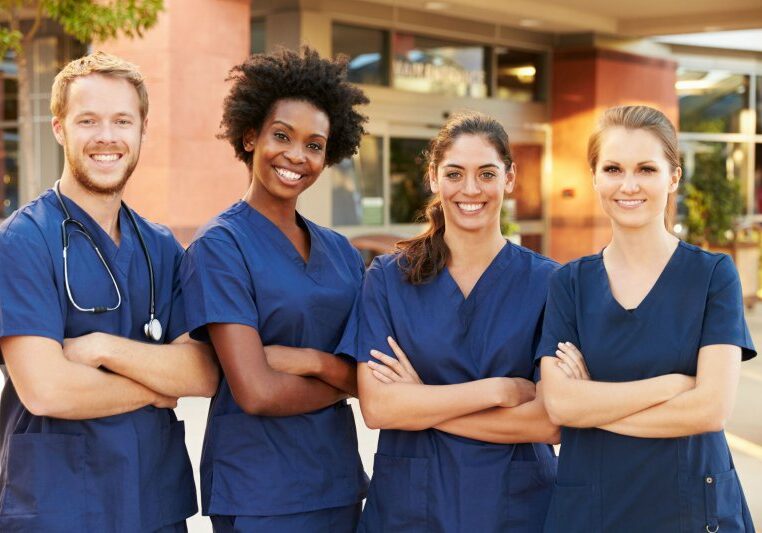 Our experienced research team in Berlin
The Velocity Berlin team of physician investigators and clinical research professionals are experienced clinical researchers. All physicians are board certified in their specialty area(s) and all research staff is trained in clinical research regulations, including GCP and HIPAA. Training records and certifications are maintained. Our clinical team is dedicated to conducting quality research in a professional and caring environment and strives on collecting quality data.
Principal Investigator
Isabelle Schenkenberger, MD, has been an Internal Medicine Specialist since 2000, and has practiced at her own clinic since 2002. She studied human medicine at both the Albert-Ludwigs-University of Freiburg and the Free University of Berlin. After graduating, she worked at the Auguste-Viktoria-Klinikum in internal medicine with a focus on cardiology, angiology, diabetology and emergency medicine from 1990 to 2004. Dr. Schenkenberger has also served as a Principal Investigator since 1999.
The Velocity Clinical Research, Berlin facility is designed for the ease and comfort of study participants and to allow optimal efficiencies in performing clinical trials. Features at this site include:
• Private examination/consultation rooms
• Comfortable patient reception areas
• Facilities for extended-stay pharmacokinetic studies
• Parking
• Nursing station
• Secure monitoring rooms or workstations with phone & high-speed internet access
• Multiple individual & secure workstations for research staff
• Regulatory document processing area
• Electronic data capture (EDC) capabilities
• Secure record storage
• CLIA certified research laboratory or clinical laboratory with CLIA waiver
• Ambient and refrigerated centrifuge
• Secured & temperature controlled investigational product storage with pharmaceutical refrigerator & freezer
• Freezers equipped for laboratory specimens at -20 & -70 degrees Celsius
• Backup generator/power source in the event of site power loss
• Standard medical equipment, including ECG and Holter machines, digital and analog scales