Velocity Clinical Research, Boise
Velocity's Boise research site was founded in 1991 as the first free-standing clinical research facility in the state of Idaho, and was acquired by Velocity in 2019. This site's initial focus was on clinical studies for treatment of infectious diseases, participating in antibiotic trials across a wide range of indications. Over the following years, Boise developed the expertise and capabilities to become a significant site for conducting vaccine trials and clinical trials for chronic medical conditions.
Velocity Boise is located in Meridian, just west of the city of Boise and easily accessible to the entire metropolitan area known as the Treasure Valley. This area contains Idaho's three largest cities, Boise, Meridian, and Nampa whose combined population makes it the most populous in the state. The Boise facility is located just off a major highway and less than one mile from a regional hospital.
All trials conducted at the site are performed in accordance with ICH and FDA guidelines, and in compliance with GCP. The Boise team is committed to being a resource for study participants, to providing the highest quality of patient care with compassion and kindness, and to advancing medicine through research.
Velocity Clinical Research, Boise
2950 E. Magic View Dr., Suite 182, Meridian, ID 83642
Phone: (208) 377-8653
Email: info@velocityclinical.com
Find a Clinical Trial in Boise (Meridian)
Visit VelocityClinicalTrials.com or follow us on Facebook for study updates and more.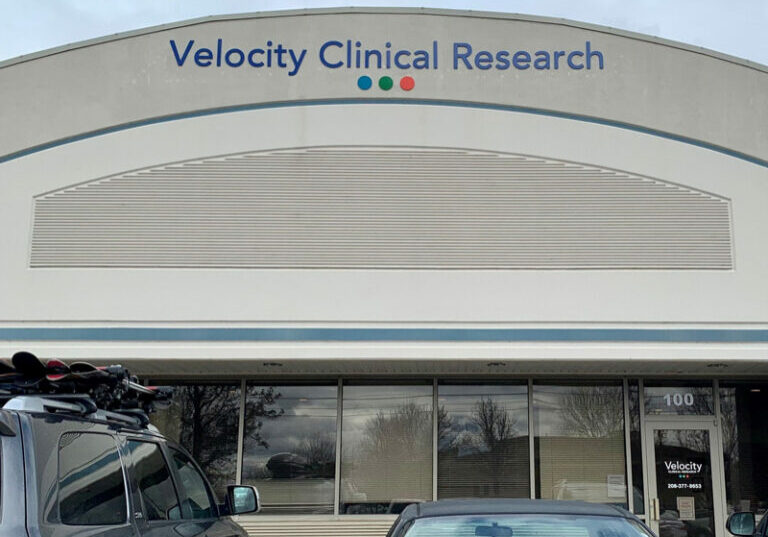 Our experienced research team in Boise (Meridian)
The Velocity Boise (Meridian) team of physician investigators and clinical research professionals are experienced clinical researchers. All physicians are board certified in their specialty area(s) and all research staff is trained in clinical research regulations, including GCP and HIPAA. Training records and certifications are maintained. Our clinical team is dedicated to conducting quality research in a professional and caring environment and strives on collecting quality data.
Principal Investigator
Mark Turner, MD, began his secondary education at Stanford University in California and completed his medical degree at Oral Roberts School of Medicine, Oklahoma. For the past 21 years, he has been the Principal Investigator for Velocity Clinical Research's Boise (formerly Advanced Clinical Research of Meridian, Idaho) location. He has diverse research experience in subjects such as attention deficit/hyperactivity disorder, Alzheimer's disease, pediatric and adult vaccines, diabetic neuropathy, and chronic obstructive pulmonary disease. Dr. Turner is also a Clinic Physician and Medical Director of both Northwest Neurobehavioral Health of Meridian, Idaho, and Warm Springs Counseling Center of Boise, Idaho, as well as a Clinic Physician at McMillan Urgent Care and Family Practice of Boise, Idaho.
Boise (Meridian) facility features
The Velocity Clinical Research, Boise facility is designed for the ease and comfort of study participants and to allow optimal efficiencies in performing clinical trials. Features at this site include:
Private examination/consultation rooms
Comfortable patient reception areas
Facilities for extended-stay pharmacokinetic studies
Parking
Nursing station
Secure monitoring rooms or workstations with phone & high-speed internet access
Multiple individual & secure workstations for research staff
Regulatory document processing area
Electronic data capture (EDC) capabilities
Secure record storage
CLIA certified research laboratory or clinical laboratory with CLIA waiver
Ambient and refrigerated centrifuge
Secured & temperature controlled investigational product storage with pharmaceutical refrigerator & freezer
Freezers equipped for laboratory specimens at -20 & -70 degrees Celsius
Backup generator/power source in the event of site power loss
Standard medical equipment, including ECG and Holter machines, digital and analog scales