Velocity Clinical Research, Chula Vista, California
Velocity's Chula Vista research site was founded in 1999 as eStudySite, by Dr. William O'Riordan, and acquired by Velocity in 2020. Through comprehensive research services agreements with each of its partner hospitals, the clinic has been able to conduct a broad range of in-patient and out-patient protocols spanning first-in-human/first-in-patient through to pivotal trials and post-marketing support. Our San Diego sites have a worldwide reputation for excellence in conducting infectious disease trials including antibiotics, antivirals, vaccines, and diagnostic studies, consistently enrolling among the top 5% of participating sites. Over the last 20 years, the site has continued to grow its therapeutic area expertise to include: endocrinology, hepatology, dermatology, and gastroenterology, and has forged relationships in the community enhance recruitment of elderly and other sub-populations. Located just 7 miles away from the USA/Mexican border, it serves a heavily enriched Latinx patient community. Our bi-lingual research team successfully recruits and enrolls many Latinx study participants.
Accessible to several major highways, this ADA-compliant facility serves the greater Chula Vista area and includes an inpatient/outpatient infusion center. With more than 4,400 square-feet of dedicated research space the research team can efficiently and effectively conduct multiple concurrent studies. All trials conducted at the site are performed in accordance with ICH and FDA guidelines, and in compliance with GCP. All Nurses are ACLS certified and all other staff are BLS certified. The Chula Vista team is committed to being a resource for study participants, to providing the highest quality of patient care with compassion and kindness, and to advancing medicine through research.
Velocity Clinical Research, Chula Vista, California
754 Medical Center Ct, Suite 202, Chula Vista, CA 91911
Phone: (619) 955-5246
Email: info@velocityclinical.com
Find a Clinical Trial in Chula Vista
Visit VelocityClinicalTrials.com or follow us on Facebook for study updates and more.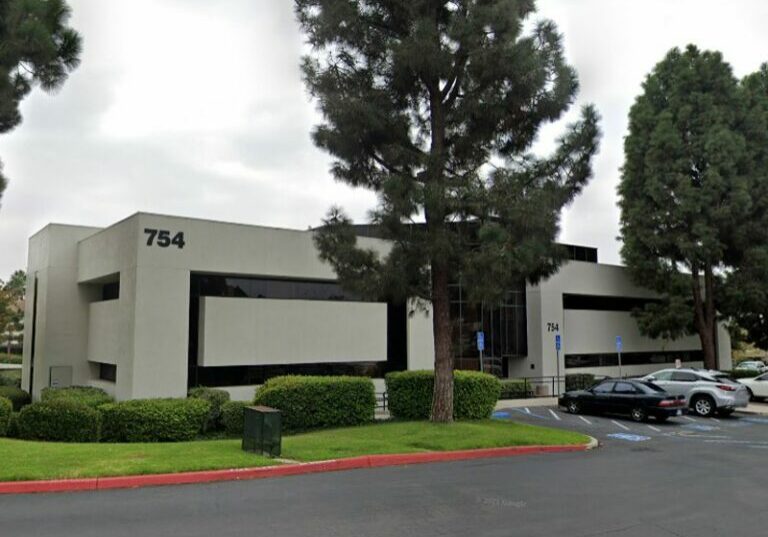 Our experienced research team in Chula Vista
The Velocity Chula Vista team of physician investigators and clinical research professionals are experienced clinical researchers. All physicians are board certified in their specialty area(s) and all research staff is trained in clinical research regulations, including GCP and HIPAA. Training records and certifications are maintained. Our clinical team is dedicated to conducting quality research in a professional and caring environment and strives on collecting quality data.
Medical Director, Principal Investigator
Michael Waters, MD is board certified in Emergency Medicine. Dr. Waters received his medical degree at UC Irvine School of Medicine and his research experience includes but is not limited to pneumonia; skin infections; hepatitis; influenza; diabetes; and other infectious diseases. He also has clinical experience in general medicine including pain management; cardiovascular diseases; and dermatology.

Site Director
Cecilia Barbabosa, RN is the Site Director at our Velocity Chula Vista site, and has been with the Company since 2007. Cecilia joined the Company as a Research RN and Research Coordinator prior to becoming Site Director in 2013. Prior to joining the team she was an Advanced Clinical and Medical-Surgical RN. Cecilia has Associate of Science Degree in Nursing Telemedicine.
Chula Vista facility features
The Velocity Clinical Research, Chula Vista, California facility is designed for the ease and comfort of study participants and to allow optimal efficiencies in performing clinical trials. Features at this site include:
Private examination/consultation rooms
Comfortable patient reception areas
Facilities for extended-stay pharmacokinetic studies
Parking
Nursing station
Secure monitoring rooms or workstations with phone & high-speed internet access
Multiple individual & secure workstations for research staff
Regulatory document processing area
Electronic data capture (EDC) capabilities
Secure record storage
CLIA certified research laboratory or clinical laboratory with CLIA waiver
Ambient and refrigerated centrifuge
Secured & temperature controlled investigational product storage with pharmaceutical refrigerator & freezer
Freezers equipped for laboratory specimens at -20 & -70 degrees Celsius
Backup generator/power source in the event of site power loss
Standard medical equipment, including ECG and Holter machines, digital and analog scales