Velocity Clinical Research, Dallas
Velocity's research site in Dallas was founded in 1990 as Dallas Diabetes Research Center and acquired by Velocity in 2022. With hundreds of endocrinology studies completed, the Dallas site is a leader in conducting diabetes, obesity, and NASH trials. The experienced Dallas staff maintains the highest quality and safety standard while continually meeting their goals for recruitment.
Located on campus of the local hospital, accessibility and patient parking are no issue for the Dallas site. All trials are performed in accordance with ICH and FDA guidelines, and in compliance with GCP. The Dallas team is committed to being a resource for study volunteers, to providing the highest quality of patient care with compassion and kindness and to advancing medicine through research.
Velocity Clinical Research, Dallas
7777 Forest Lane, Suite C-685, Dallas, TX 75230
Phone: (682) 348-1169
Email: info@velocityclinical.com
Find a Clinical Trial in Dallas
Visit VelocityClinicalTrials.com or follow us on Facebook for study updates and more.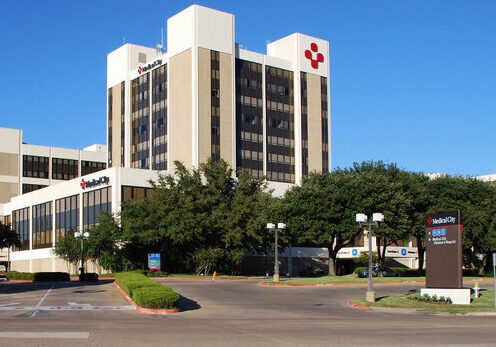 Our experienced research team in Dallas
The Velocity Dallas team of physician investigators and clinical research professionals are experienced clinical researchers. All physicians are board certified in their specialty area(s) and all research staff is trained in clinical research regulations, including GCP and HIPAA. Training records and certifications are maintained. Our clinical team is dedicated to conducting quality research in a professional and caring environment and strives on collecting quality data.
Principal Investigator

An internationally known opinion leader in type 2 diabetes, Dr. Rosenstock is Senior Scientific Advisor for Velocity Clinical Research, Director of Velocity's site at Medical City Dallas, and Clinical Professor of Medicine at the University of Texas Southwestern Medical Center, Dallas. Dr. Rosenstock has long focused on exploring novel agents and therapeutic strategies for glycemic control, and particularly early combination therapies for type 2 diabetes.

Over the last 30 years, he has participated in hundreds of clinical trials and has had an active role in the development of new oral agents, incretin-related therapies, and insulin preparations, often acting as a lead clinical investigator and scientific advisor on the design and reporting of clinical trials on novel diabetes drugs. Dr. Rosenstock has been the author or co-author of 375 peer-reviewed manuscripts (h-index 123) and hundreds of scientific abstracts. He is considered a key opinion leader in type 2 diabetes.
The Velocity Clinical Research, Dallas facility is designed for the ease and comfort of study participants and to allow optimal efficiencies in performing clinical trials. Features at this site include:
Private examination/consultation rooms
Comfortable patient reception areas
Facilities for extended-stay pharmacokinetic studies
Parking
Nursing station
Secure monitoring rooms or workstations with phone & high-speed internet access
Multiple individual & secure workstations for research staff
Regulatory document processing area
Electronic data capture (EDC) capabilities
Secure record storage
CLIA certified research laboratory or clinical laboratory with CLIA waiver
Ambient and refrigerated centrifuge
Secured & temperature controlled investigational product storage with pharmaceutical refrigerator & freezer
Freezers equipped for laboratory specimens at -20 & -70 degrees Celsius
Backup generator/power source in the event of site power loss
Standard medical equipment, including ECG and Holter machines, digital and analog scales