Velocity Clinical Research, Durham
Velocity's research site in Durham opened its doors in 2023 and offers Phase 1-4 multi-therapeutic clinical research experience, including extensive experience with vaccine indications. Other experience includes Women's Health, Dermatology, Gastroenterology and Internal Medicine indications. Patient demographics of the site are diverse and range from pediatric to geriatric participants.
Located near the center of Durham in the same building as Velocity's HQ, the site is easily accessible for participants. In this large, dedicated research space, our Durham staff can efficiently and effectively conduct multiple concurrent studies. All trials are performed in accordance with ICH and FDA guidelines, and in compliance with GCP. The Velocity Durham team is committed to being a resource for study volunteers, to providing the highest quality of patient care with compassion and kindness and to advancing medicine through research.
Velocity Clinical Research, Durham
300 E Main St, Suite 200, Durham, NC 27701
Phone: (919) 503-4711
Email: info@velocityclinical.com
Find a Clinical Trial in Durham
Visit VelocityClinicalTrials.com or follow us on Facebook for study updates and more.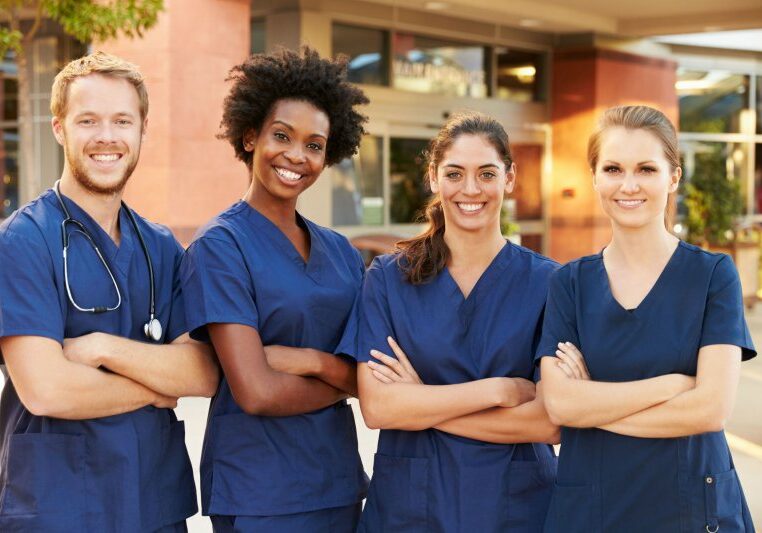 Our experienced research team in Durham
The Velocity Durham team of physician investigators and clinical research professionals are experienced clinical researchers. All physicians are board certified in their specialty area(s) and all research staff is trained in clinical research regulations, including GCP and HIPAA. Training records and certifications are maintained. Our clinical team is dedicated to conducting quality research in a professional and caring environment and strives on collecting quality data.
Principal Investigator
William Cromwell, MD, FAHA, FNLA, FAAFP, is board-certified in Family Medicine and Clinical Lipidology with over 20 years of clinical research experience. Dr. Cromwell received his MD from Louisiana State University and completed his residency at the Trover Clinic Foundation in Madisonville, KY in 1990. Since completing residency, he has held numerous concurrent roles, practicing medicine, teaching at various universities, and serving as Medical Director, Chief Medical Officer, and Principal Investigator at organizations nationwide. Additionally, Dr. Cromwell served in the United States Army Reserve for nearly a decade, including Operation Desert Storm, where he was awarded the Bronze Star for meritorious service. Currently, he serves on multiple journal editorial boards focusing on Cardiology and Lipidology and has been published in dozens of peer-reviewed publications, books, and abstracts.
The Velocity Clinical Research, Durham facility is designed for the ease and comfort of study participants and to allow optimal efficiencies in performing clinical trials. Features at this site include:
• Private examination/consultation rooms
• Comfortable patient reception areas
• Facilities for extended-stay pharmacokinetic studies
• Parking
• Nursing station
• Secure monitoring rooms or workstations with phone & high-speed internet access
• Multiple individual & secure workstations for research staff
• Regulatory document processing area
• Electronic data capture (EDC) capabilities
• Secure record storage
• CLIA certified research laboratory or clinical laboratory with CLIA waiver
• Ambient and refrigerated centrifuge
• Secured & temperature controlled investigational product storage with pharmaceutical refrigerator & freezer
• Freezers equipped for laboratory specimens at -20 & -70 degrees Celsius
• Backup generator/power source in the event of site power loss
• Standard medical equipment, including ECG and Holter machines, digital and analog scales