Greenville, South Carolina
Velocity Clinical Research, Greenville
Velocity's research site in Greenville was founded in 2006 as part of VitaLink Research, and acquired by Velocity in 2021. This site's initial focus was on clinical trials related to Respiratory and Women's Health. Over the years, our Greenville site has also gained expertise in vaccine and infectious disease trials. All trials are performed in accordance with ICH and FDA guidelines, and in compliance with GCP.
Centrally located between major highways and interstates, the Greenville office sits on the corner of a high-traffic intersection. The Greenville site has 12,000 square foot of dedicated research space, including 8 exam rooms and dedicated bedrooms for overnight trials and ample parking for patients. The local hospital is also located a half mile away. The Greenville team is committed to being a resource for study volunteers, to providing the highest quality of patient care with compassion and kindness and to advancing medicine through research.
Velocity Clinical Research, Greenville
501 Roper Mountain Road, Greenville, SC 29615
Phone: (864) 770-0890
Email: info@velocityclinical.com
Find a Clinical Trial in Greenville
Visit VelocityClinicalTrials.com or follow us on Facebook for study updates and more.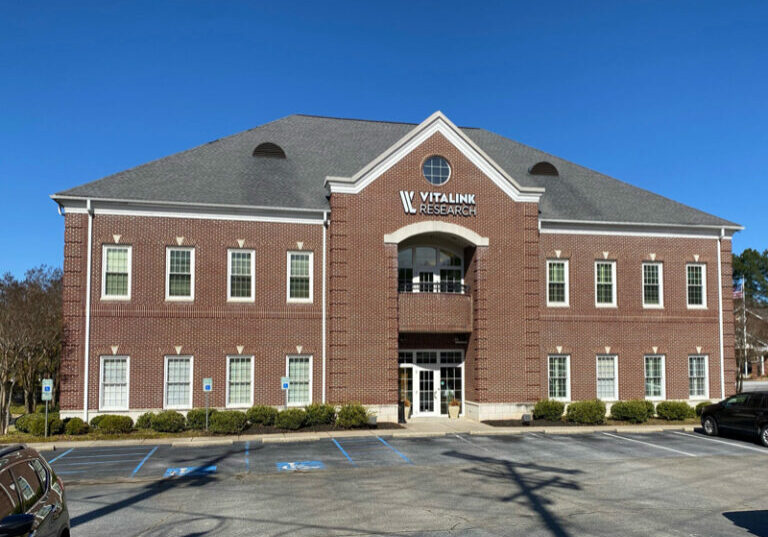 Our experienced research team in Greenville
The Velocity Greenville team of physician investigators and clinical research professionals are experienced clinical researchers. All physicians are board certified in their specialty area(s) and all research staff is trained in clinical research regulations, including GCP and HIPAA. Training records and certifications are maintained. Our clinical team is dedicated to conducting quality research in a professional and caring environment and strives on collecting quality data.
Principal Investigator
Luis De La Cruz, MD attended medical school in Lima, Peru and completed his Internal Medicine residency at Southern Illinois University. He continued with a fellowship in Pulmonary and Critical Care at the University of Miami Jackson Memorial Hospital in Miami, FL and his Sleep Medicine Fellowship at the Mount Sinai Medical Center in Miami Beach, FL. Dr. De La Cruz holds board certifications in Critical Care, Pulmonary Diseases, Internal Medicine, and Sleep Medicine. He is the Medical Director of Sleep Services at Cherokee Medical Center in Gaffney, SC, associated with Spartanburg Regional Health System. He is also the Director of the Sleep Division at Upstate Lung and Critical Care. His specialized skills are used in Pulmonary and Internal Medicine studies at Velocity Greenville.

Principal Investigator
David Godwin, MD attended medical school at University of South Carolina and completed his residency in Family Practice as well as Obstetrics and Gynecology at Greenville Memorial Hospital. He holds certification from the American Board of Obstetrics and Gynecology and a medical license in South Carolina. Dr. Godwin has previously worked at Highlands Center for Women and currently works at Commonwealth Women's Care in Greenville, SC. His extensive knowledge is applied to Women's Health studies at Velocity, primarily at our Greenville, SC site.
Greenville facility features
The Velocity Clinical Research, Greenville facility is designed for the ease and comfort of study participants and to allow optimal efficiencies in performing clinical trials. Features at this site include:
Private examination/consultation rooms
Comfortable patient reception areas
Facilities for extended-stay pharmacokinetic studies
Parking
Nursing station
Secure monitoring rooms or workstations with phone & high-speed internet access
Multiple individual & secure workstations for research staff
Regulatory document processing area
Electronic data capture (EDC) capabilities
Secure record storage
CLIA certified research laboratory or clinical laboratory with CLIA waiver
Ambient and refrigerated centrifuge
Secured & temperature controlled investigational product storage with pharmaceutical refrigerator & freezer
Freezers equipped for laboratory specimens at -20 & -70 degrees Celsius
Backup generator/power source in the event of site power loss
Standard medical equipment, including ECG and Holter machines, digital and analog scales