Velocity Clinical Research, Medford
Velocity's research site in Medford was founded in 1997 as the Clinical Research Institute of Southern Oregon, and acquired by Velocity in 2017. As an independent research facility, our Medford site has long been a leading respiratory clinical research center, with a core focus on Allergy, Asthma and COPD clinical studies. The site is often one of the top enrolling sites nationally for these respiratory indications, and also has extensive expertise in atopic dermatitis and vaccine studies.
Located just 10 minutes from the Medford airport, the site is easily accessible and has free parking. With a population of 216,000 in Metropolitan Medford, another 300,000 residents in the surrounding counties, and a robust database of potential study participants, our Medford site is capable of recruiting thousands to our trials. With more than 8,500 square-feet of dedicated research space, our staff can efficiently and effectively conduct multiple concurrent studies. All trials are performed in accordance with ICH and FDA guidelines, and in compliance with GCP. The Velocity Medford team is committed to being a resource for study volunteers, to providing the highest quality of patient care with compassion and kindness and to advancing medicine through research.
Velocity Clinical Research, Medford
3121 Signature Court, Medford, OR 97504
Phone: (541) 858-1018
Email: info@velocityclinical.com
Find a Clinical Trial in Medford
Visit VelocityClinicalTrials.com or follow us on Facebook for study updates and more.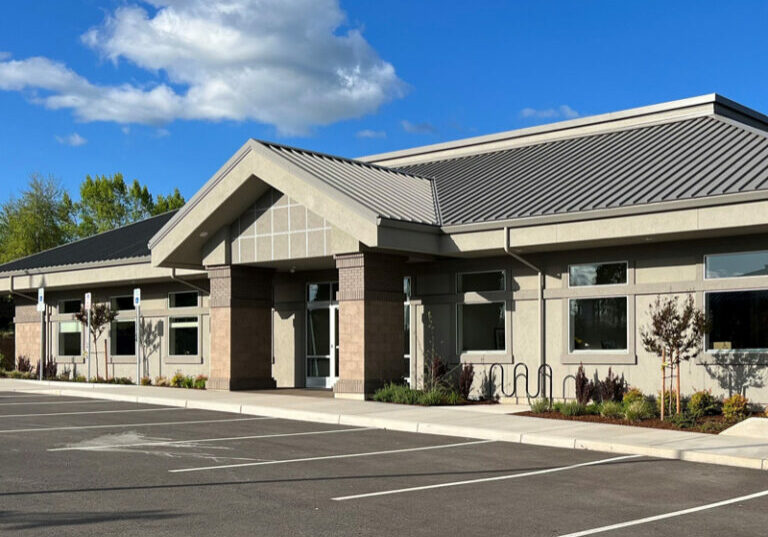 Our experienced research team in Medford
The Velocity Medford team of physician investigators and clinical research professionals are experienced clinical researchers. All physicians are board certified in their specialty area(s) and all research staff is trained in clinical research regulations, including GCP and HIPAA. Training records and certifications are maintained. Our clinical team is dedicated to conducting quality research in a professional and caring environment and strives on collecting quality data.
Medical Director, Principal Investigator
Sarah Smiley, DO is board certified in both Internal Medicine as well as Hospice and Palliative Care. Dr. Smiley attended medical school at Texas Christian Univeristy and the University of North Texas Health Science Center, and completed her residency in Internal Medicine at the University of Texas at Austin Dell.

Site Director
Danuel Hamlin, BS, CCRC, AE-C has been a Clinical Research Coordinator at Velocity Clinical Research in Medford (formerly Crisor) since 2001 and the Clinical Research Director since 2004. Dan oversees day-to-day operations including training for all staff and site preparation for sponsor and regulatory agency audits. His positive leadership has helped build a strong team focused on serving patients and working with clinical research sponsors to provide excellent, perfectly executed clinical trials. Dan has a background in sports medicine and played football at Southern Oregon University in Ashland, Oregon.
Medford facility features
The Velocity Clinical Research, Medford facility is designed for the ease and comfort of study participants and to allow optimal efficiencies in performing clinical trials. Features at this site include:
Private examination/consultation rooms
Comfortable patient reception areas
Facilities for extended-stay pharmacokinetic studies
Parking
Nursing station
Secure monitoring rooms or workstations with phone & high-speed internet access
Multiple individual & secure workstations for research staff
Regulatory document processing area
Electronic data capture (EDC) capabilities
Secure record storage
CLIA certified research laboratory or clinical laboratory with CLIA waiver
Ambient and refrigerated centrifuge
Secured & temperature controlled investigational product storage with pharmaceutical refrigerator & freezer
Freezers equipped for laboratory specimens at -20 & -70 degrees Celsius
Backup generator/power source in the event of site power loss
Standard medical equipment, including ECG and Holter machines, digital and analog scales