Velocity Clinical Research, Waco
Velocity's research site in Waco was founded by Nadege T. Gunn, MD as Impact Research Institute and acquired by Velocity in 2023. Our Waco site offers Phase 2-4 multi-therapeutic clinical research experience, including extensive experience with MASH and MASLD indications. Other experience includes Vaccines, Gastroenterology, and other Internal Medicine indications. Our patient database is expansive and diverse, and is comprised of primarily metabolic syndrome, fatty liver, and obese populations.
Our site is conveniently located in Waco, Texas just minutes off of I-35. Our suite is nestled inside the Fish Pond Medical Plaza building and is easily accessible to neighboring cities such as Killeen, Temple, and Harker Heights. All trials are performed in accordance with ICH and FDA guidelines, and in compliance with GCP. The Velocity Waco team is committed to being a resource for study volunteers, to providing the highest quality of patient care with compassion and kindness and to advancing medicine through research.
Velocity Clinical Research, Waco
6600 Fish Pond Rd., #103, Waco, TX 76710
Phone: (254) 294-4780
Email: info@velocityclinical.com
Find a Clinical Trial in Waco
Visit VelocityClinicalTrials.com or follow us on Facebook for study updates and more.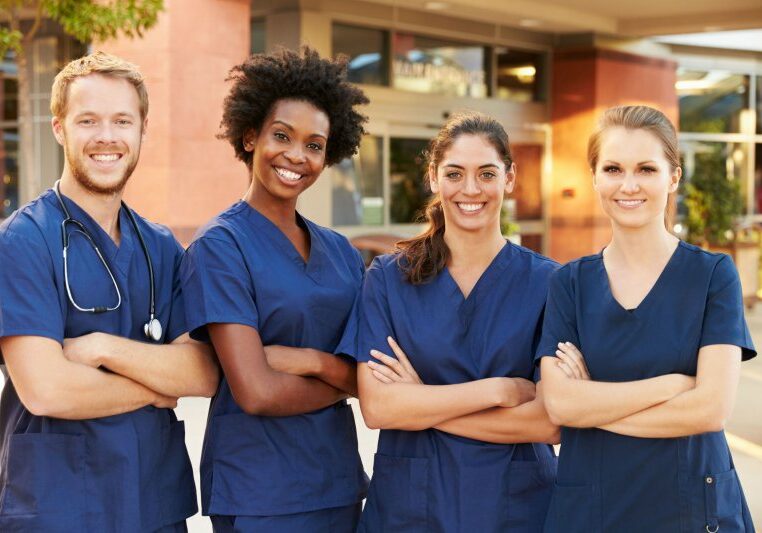 Our experienced research team in Waco
The Velocity Waco team of physician investigators and clinical research professionals are experienced clinical researchers. All physicians are board certified in their specialty area(s) and all research staff is trained in clinical research regulations, including GCP and HIPAA. Training records and certifications are maintained. Our clinical team is dedicated to conducting quality research in a professional and caring environment and strives on collecting quality data.
Principal Investigator
Dr. Gunn bridges MASH clinical trials with communities in dire need, and has authored numerous peer-reviewed journal articles. She trained at the University of Florida College of Medicine and completed fellowships in gastroenterology and hepatology. Dr. Gunn earned the rank of U.S. Air Force Major and was Chief of Gastroenterology at Eglin Air Force Base in Florida. She founded Impact Research Institute, has taught at Texas A&M and Dell College of Medicine at UT Austin, and is an adjunct faculty member at Baylor University. Dr. Gunn is a Medical Advisory Member for the American Liver Foundation and Fatty Liver Foundation. She is on the women's committee for the Chronic Liver Disease Foundation and is president-elect of the McLennan County Medical Society under the Texas Medical Association.
The Velocity Clinical Research, Waco facility is designed for the ease and comfort of study participants and to allow optimal efficiencies in performing clinical trials. Features at this site include:
• An In-House Lab
• Access for diverse patients
• Dedicated monitoring rooms equipped with high speed Wi-Fi
• Four patient exam rooms
• Conference room for sponsor/CRO visits
• Free Wi-Fi
• Coordinator workstations and patient education
• GCP certified staff
• Investigator and Clinical staff members of ACRP
• ACRP certified staff to include CCRC and CPI
• Electronic source and clinical trial management system
• Mobile Fibroscan (Point-of-Care Liver Health Assessment)
• Short distance to two major medical centers