Los Angeles (Westlake), California
Velocity Clinical Research, Westlake
Velocity's Westlake research site was founded as the National Research Institute, a five-site research network in southern California, and acquired by Velocity in 2021. Our Westlake site offers a wide range of expertise including diabetes, NASH, vaccines, psychiatry, women's health, and pediatric trials. Westlake's experienced staff maintains high quality standards and enrollment on all their trials.
Located outside of Los Angeles, the Westlake site is easily accessible for patients through public transport. The Westlake team is bilingual allowing the site to recruit a diverse patient population. The local hospital is located next door to the site. With more than 12,000 square-feet of dedicated research space, they can efficiently and effectively conduct multiple concurrent studies.
All trials conducted at the site are performed in accordance with ICH and FDA guidelines, and in compliance with GCP. The Westlake team is committed to being a resource for study participants, to providing the highest quality of patient care with compassion and kindness, and to advancing medicine through research.
Velocity Clinical Research, Westlake
2010 Wilshire Blvd, Suite 302, Los Angeles, CA 90057
Phone: (213) 483-1800
Email: info@velocityclinical.com
Find a Clinical Trial in Los Angeles (Westlake)
Visit VelocityClinicalTrials.com or follow us on Facebook for study updates and more.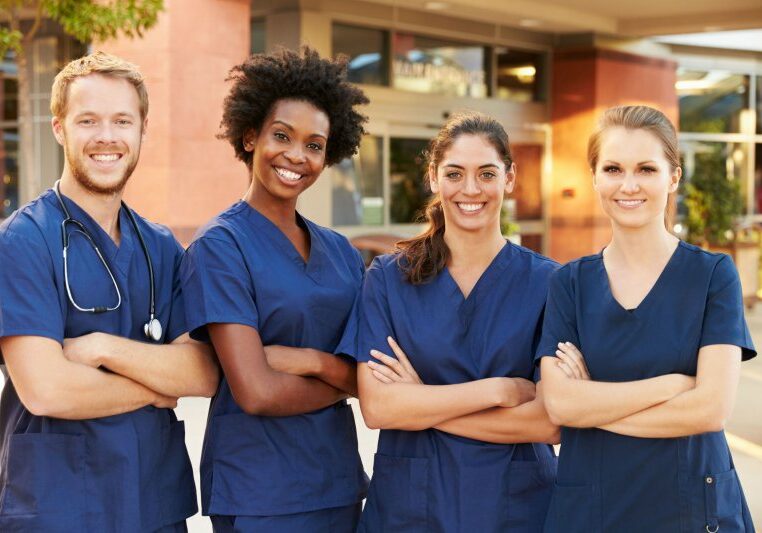 Our experienced research team in Los Angeles (Westlake)
The Velocity Los Angeles (Westlake) team of physician investigators and clinical research professionals are experienced clinical researchers. All physicians are board certified in their specialty area(s) and all research staff is trained in clinical research regulations, including GCP and HIPAA. Training records and certifications are maintained. Our clinical team is dedicated to conducting quality research in a professional and caring environment and strives on collecting quality data.
Principal Investigator
Mark Leibowitz, MD is an experienced and skilled Investigator with approximately 25 years of research experience. Dr. Leibowitz has participated in an estimated 500 studies from Phase I-IV across a variety of different indications. As part of his research portfolio, Dr. Leibowitz has conducted highly complex studies in healthy subjects and diverse patient populations including continuous cerebrospinal fluid studies, First in Human, Single and Multiple Ascending Dose studies, Ethnic bridging programs, QTc studies, as well as, serving as Principal Investigator for many adaptive trial designs. His experience includes leadership roles such as Medical Director for research sites located in California and Texas. In addition, he is currently a contributing member for a Data Safety Monitoring Board.

Principal Investigator
David Guzman, MD is an experienced board-certified Internist who joined Velocity Clinical Research in 2022. He completed his undergraduate studies at Massachusetts Institute of Technology (MIT) and received his medical degree from the University of Chicago, Pritzker School of Medicine. He completed his postgraduate training in Internal Medicine at Northwestern University McGaw Medical Center and remained there as an Instructor in Clinical Medicine. Dr. Guzman participated in Community Based Clinical Trials at a federally-qualified health center in Chicago from 1990 to 1993. He is a native Spanish speaker and has served various Latino communities in Chicago, south Florida, and now southern California with a focus on providing both primary care and urgent care.

Principal Investigator
John Nelson, PA-C is a skilled Physician Assistant with over 20 years of medical and clinical research experience in a variety of indications such as Pulmonary Medicine and Critical Care, Internal Medicine, Gastroenterology, Infectious Disease, Emergency Medicine, and Geriatrics. He obtained his Physician Assistant certification from the USC School of Medicine. John currently serves as a Sub-Investigator for multiple Velocity sites in the LA area and is a member of the California Academy of Physician Assistants.
Los Angeles (Westlake) facility features
The Velocity Clinical Research, Westlake facility is designed for the ease and comfort of study participants and to allow optimal efficiencies in performing clinical trials. Features at this site include:
Private examination/consultation rooms
Comfortable patient reception areas
Facilities for extended-stay pharmacokinetic studies
Parking
Nursing station
Secure monitoring rooms or workstations with phone & high-speed internet access
Multiple individual & secure workstations for research staff
Regulatory document processing area
Electronic data capture (EDC) capabilities
Secure record storage
CLIA certified research laboratory or clinical laboratory with CLIA waiver
Ambient and refrigerated centrifuge
Secured & temperature controlled investigational product storage with pharmaceutical refrigerator & freezer
Freezers equipped for laboratory specimens at -20 & -70 degrees Celsius
Backup generator/power source in the event of site power loss
Standard medical equipment, including ECG and Holter machines, digital and analog scales