For the team at Velocity Clinical Research in the United Kingdom, clinical trials are first and foremost about building relationships. 
"I'm really grateful to be involved in clinical trials, because it allows me to develop meaningful connections with people in a way that goes beyond the traditional and [usually] more formal doctor-patient relationship," says Ahmed Elshashai, MBBCh, Medical Director, Principal Investigator (PI), and Senior Clinical Research Physician with Velocity in the UK. Born and trained in Egypt, he moved to the UK several years ago after working as a general practitioner there and deciding he loved the country and the clinical trial opportunities it offered. 
Active in trials as a Sub-Investigator and PI since 2016 with significant contributions to trials advancing revolutionary treatments for type 2 diabetes, obesity, and eczema, Dr. Elshashai appreciates the opportunity to connect with and help patients in many ways. "There's a richness to the relationships you can develop with patients during the clinical trial process; you get to know their friends and family," he says.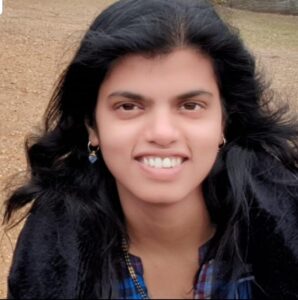 Shiva Muthiah, Director, UK Operations, runs the practice with Dr. Elshashai and also views healthcare as a continuum, with clinical trials playing key roles at many stages in the journey. For example, while clinical trials are obviously a vital component of drug and device development, the practitioners at Velocity in the UK have helped patients and potential trial participants in many other ways, Mutiah points out. Mutiah, originally from India, moved to the UK and became a study coordinator in 2014. By 2018, she was directing seven sites.
"Just today (June 26, 2023) we discovered a patient we were screening for a trial had a rapid heartbeat they were completely unaware of," Dr. Elshashai says. "They might have suffered from serious health consequences [without the screening]," he notes. "It's very fulfilling to help people live healthier and potentially longer lives because of something we discovered." 
Nurturing those relationships and developing those roots has other benefits. "Many of the people we've treated have come back to participate in later clinical trials because we've developed a relationship with them," Muthiah says. She currently oversees operations for Velocity's sites in High Wycombe and North London. Her wide-ranging experience spans many therapeutic areas including, but not limited to respiratory, musculoskeletal, metabolic/endocrinology, dermatology, cardiovascular, vaccine, women's health, and medical device studies. 
"I'm very excited about our future here in the UK," Mutiah says, in part because becoming part of the Velocity family last year has also accelerated their expansion plans. "It would have taken us another three to five years to get to this point without them," she notes. "We're going to be able to reach many more patients and help improve their lives," she adds. 
"Shiva and I are so devoted to our patients and to research, and I think that really shows through in the successes we've enjoyed in our professional careers helping patients to live better lives," Dr. Elshashai says. 
To learn more about Ahmed Elshashai, MBBCh, Shiva Muthiah, and their teams in UK, or to work with them on a future trial, visit velocityclinical.com/europe. 
To join a clinical trial at Velocity, visit velocityclinicaltrials.com.