Velocity Clinical Research, Lafayette
Velocity's Lafayette research site was founded in 2019 as part of MedPharmics, and acquired by Velocity in 2022. Since its inception, the site has built a reputation of success conducting trials in Pediatrics, Women's Health, and Vaccines. Additionally, our Covington site is actively expanding to new therapeutic areas like Allergy, Asthma, and Immunology. Located just off Youngsville Highway, near Highway 90, the site is easily accessible to thousands of participants. The site shares space with the practice of one of our principal investigators, which serves as a great way to introduce clinical trials to established patients.
All trials conducted at the site are performed in accordance with ICH and FDA guidelines, and in compliance with GCP. The Lafayette team is committed to being a resource for study volunteers, to providing the highest quality of patient care with compassion and kindness and to advancing medicine through research.
Velocity Clinical Research, Lafayette
401 Youngsville Hwy, Suite 100, Lafayette, LA 70508
Phone: (337) 451-0663
Email: info@velocityclinical.com
Find a Clinical Trial in Lafayette
Visit VelocityClinicalTrials.com or follow us on Facebook for study updates and more.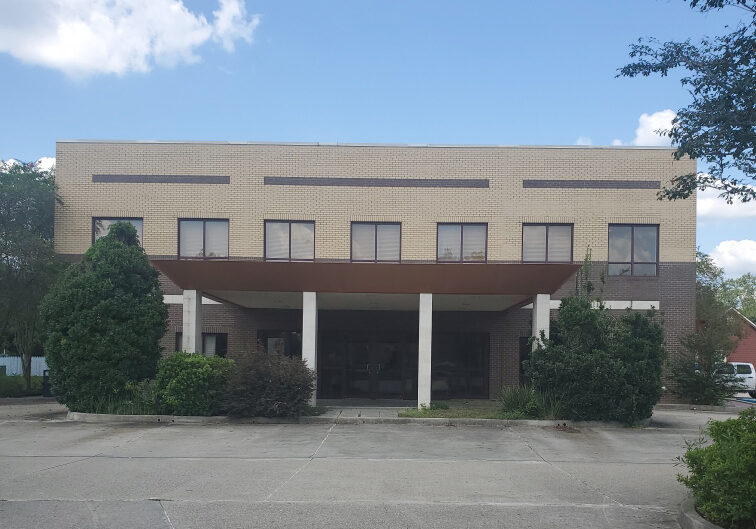 Our experienced research team in Lafayette
The Velocity Lafayette team of physician investigators and clinical research professionals are experienced clinical researchers. All physicians are board certified in their specialty area(s) and all research staff is trained in clinical research regulations, including GCP and HIPAA. Training records and certifications are maintained. Our clinical team is dedicated to conducting quality research in a professional and caring environment and strives on collecting quality data.
Principal Investigator
Jibran Atwi, MD earned his undergraduate degree and his medical degree from the American University of Beirut in Lebanon. Afterward, Dr. Atwi spent time in New York as he completed his pediatric internship at Kings County Hospital in Brooklyn and his residencies in allergy and immunology as well as pediatrics at Albert Einstein Medical College in the Bronx. Dr. Atwi completed fellowships in pediatric pulmonology as well as pediatric allergy and immunology at Children's Hospital of Philadelphia before heading to Madisonville, KY where he was director of the pediatric intensive care unit and an attending physician. Following his time in Kentucky, Dr. Atwi moved to Lafayette in 1994 where he has practiced since. Dr. Atwi has held several positions in his time in Lafayette, but in each he has provided top quality care to his patients. In 2022, he expanded his wide skill set even further as he joined the clinical research world as a Principal Investigator. He continues to conduct well run trials that benefit his patients and others in the Lafayette community.

Principal Investigator
Darrell Robinson, MD earned his undergraduate degree from Tennessee State University and his medical degree from Meharry Medical College. Following his time in Tennessee, Dr. Robinson returned to his hometown of Chicago where he completed his residency at Northwestern University Medical School. He spent two years in Florida and four years in Pennsylvania before he settled in Lafayette in 1995, where he has diligently acted as a provider to women for over 25 years. In 2020, Dr. Robinson expanded his career interests by becoming a principal investigator in clinical trials with Velocity Clinical Research. In addition to his medical career, Dr. Robinson is a prolific guitarist that has played in world-class venues alongside award-winning musicians.

Sub Investigator
Joan Gatte, DNP, FNP-BC entered the world of clinical trials in 2022 when she joined Velocity Clinical Research (formerly MedPharmics) as a sub investigator. Although she is fairly new to research, Joan has worked has a nurse for nearly 30 years. She received her undergraduate nursing degrees from LSU Eunice and Loyola University of New Orleans. She later returned to McNeese State University where she received her Master of Science in Nursing. Thanks to her never-ending pursuit of knowledge, Joan earned her Doctor of Nursing Practice degree from University of Louisiana at Lafayette in 2022. Joan has held a variety of types of nursing jobs including primary care, emergency medicine, endocrinology, and orthopedics. Her knowledge of multiple therapeutic areas proves useful in supporting the Lafayette site as a Sub Investigator.
Lafayette facility features
The Velocity Clinical Research, Lafayette facility is designed for the ease and comfort of study participants and to allow optimal efficiencies in performing clinical trials. Features at this site include:
Private examination/consultation rooms
Comfortable patient reception areas
Facilities for extended-stay pharmacokinetic studies
Parking
Nursing station
Secure monitoring rooms or workstations with phone & high-speed internet access
Multiple individual & secure workstations for research staff
Regulatory document processing area
Electronic data capture (EDC) capabilities
Secure record storage
CLIA certified research laboratory or clinical laboratory with CLIA waiver
Ambient and refrigerated centrifuge
Secured & temperature controlled investigational product storage with pharmaceutical refrigerator & freezer
Freezers equipped for laboratory specimens at -20 & -70 degrees Celsius
Backup generator/power source in the event of site power loss
Standard medical equipment, including ECG and Holter machines, digital and analog scales