Panorama City, California
Velocity Clinical Research, Panorama City
Velocity's Panorama City research site was founded as the National Research Institute, a five site research network in southern California, and acquired by Velocity in 2021. The Panorama City site offers a wide range of expertise including diabetes, NASH, vaccines, psychiatry, women's health, and pediatric trials. Panorama City's experienced staff maintains high quality standards and enrollment on all their trials.
Located outside of Los Angeles, the Panorama City site is easily accessible for patients through public transport. The Panorama City team is bilingual allowing the site to recruit a diverse patient population. The local hospital is located less than a mile away.
All trials conducted at the site are performed in accordance with ICH and FDA guidelines, and in compliance with GCP. The Panorama City team is committed to being a resource for study participants, to providing the highest quality of patient care with compassion and kindness, and to advancing medicine through research.
Velocity Clinical Research, Panorama City
14418 Chase Street, Suite 200, Panorama City, CA 91402
Phone: (818) 532-6880
Email: info@velocityclinical.com
Find a Clinical Trial in Panorama City
Visit VelocityClinicalTrials.com or follow us on Facebook for study updates and more.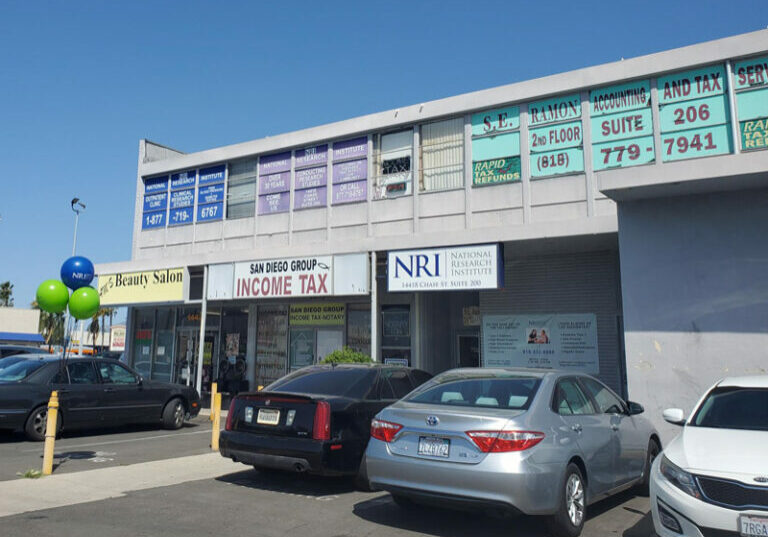 Our experienced research team in Panorama City
The Velocity Panorama City team of physician investigators and clinical research professionals are experienced clinical researchers. All physicians are board certified in their specialty area(s) and all research staff is trained in clinical research regulations, including GCP and HIPAA. Training records and certifications are maintained. Our clinical team is dedicated to conducting quality research in a professional and caring environment and strives on collecting quality data.
Principal Investigator
Robert Jenders, MD, MS, FACP, FACMI is a Professor of Medicine and Co-Director of the Center for Biomedical Informatics at Charles Drew University, as well as a Health Sciences Clinical Professor of Medicine and Associate Director of the Clinical and Translational Science Institute at the University of California, Los Angeles. A native of Milwaukee, Wisconsin, Dr. Jenders received his undergraduate degree in computer science from Marquette University, completed his MD degree and did his medical residency at the University of Wisconsin-Madison, earned a master's degree in computer science at Northeastern University, and completed a postdoctoral fellowship in biomedical informatics at Harvard University and the Massachusetts General Hospital. He is board-certified in internal medicine and clinical informatics, and he teaches in the residency training program and provides primary care at Harbor-UCLA Medical Center. Funded by the National Institutes of Health (NIH), Dr. Jenders' research focuses on clinical decision support and other aspects of the application of information technology in clinical care. He has published numerous scientific papers and book chapters as well as lectured internationally on this topic. He serves on scientific study section panels for NIH and the US Agency for Healthcare Research and Quality (AHRQ) as well as reviews scientific papers for leading journals in biomedical informatics. He leads international efforts to develop health information technology standards as a committee co-chair in Health Level Seven International (HL7). His work at National Research Institute focuses on studies of treatment for diabetes and hypertension. Apart from his professional activities, Dr. Jenders is an avid private pilot.

Principal Investigator
Maricor Grio, MD is a clinical research physician with over 15 years of experience. She is a board certified Pediatric Nephrologist and General Pediatrician and graduated from the University of Miami School of Medicine with her medical degree. She is also a NIH Scholar with a Master's in clinical research design and statistical analysis. Besides Principal Investigator, some of her previous titles include Clinical Assistant Professor of Pediatrics, Pediatric Nephrologist, Medical Director, and Urgent Care Physician. Dr. Grio is passionate about leadership and investigator roles in clinical trials, especially in nephrology, inflammation, pediatrics and medical devices. Her therapeutic experience also includes Endocrinology, Ophthalmology, and Dermatology in adult patients.
Panorama City facility features
The Velocity Clinical Research, Panorama City facility is designed for the ease and comfort of study participants and to allow optimal efficiencies in performing clinical trials. Features at this site include:
Private examination/consultation rooms
Comfortable patient reception areas
Facilities for extended-stay pharmacokinetic studies
Parking
Nursing station
Secure monitoring rooms or workstations with phone & high-speed internet access
Multiple individual & secure workstations for research staff
Regulatory document processing area
Electronic data capture (EDC) capabilities
Secure record storage
CLIA certified research laboratory or clinical laboratory with CLIA waiver
Ambient and refrigerated centrifuge
Secured & temperature controlled investigational product storage with pharmaceutical refrigerator & freezer
Freezers equipped for laboratory specimens at -20 & -70 degrees Celsius
Backup generator/power source in the event of site power loss
Standard medical equipment, including ECG and Holter machines, digital and analog scales