Velocity Clinical Research, Portsmouth
Velocity's Family Medicine research site in Portsmouth partners with Churchland Family Medicine, P.C. to conduct clinical trials for a broad range of investigational treatments. Typical studies at this site involve vaccines for infectious illnesses or medications for conditions such as acne, diabetes, high cholesterol, and more. Acquired by Velocity in 2022, the Portsmouth location was founded in 2021 as part of Meridian Clinical Research.
Through the partnership with Churchland, the site is easily accessible to thousands of patients around Portsmouth and Norfolk, including those established with the practice and diverse populations. All trials are performed in accordance with ICH and FDA guidelines, and in compliance with GCP. Our Portsmouth team is committed to being a resource for study participants, to providing the highest quality of patient care with compassion and kindness, and to advancing medicine through research.
Velocity Clinical Research, Portsmouth
3235 Academy Avenue, Suite 300, Portsmouth, VA 23703
Phone: (757) 996-4200
Email: info@velocityclinical.com
Find a Clinical Trial in Portsmouth
Visit VelocityClinicalTrials.com or follow us on Facebook for study updates and more.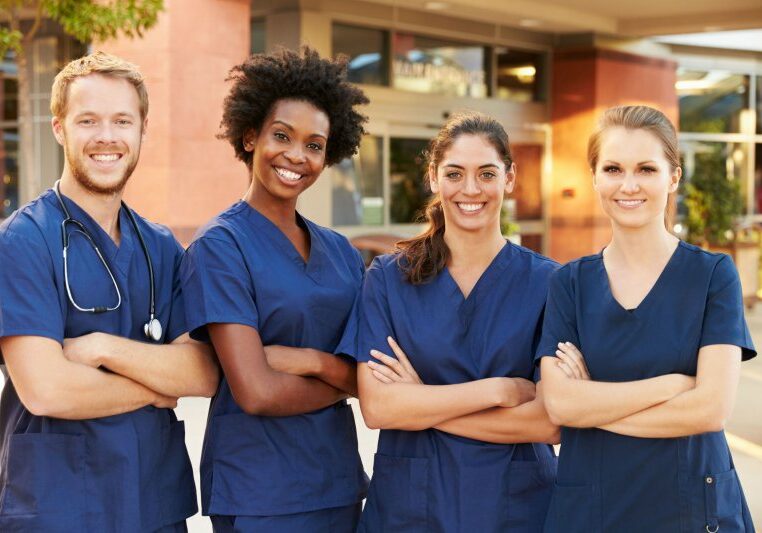 Our experienced research team in Portsmouth
The Velocity Portsmouth team of physician investigators and clinical research professionals are experienced clinical researchers. All physicians are board certified in their specialty area(s) and all research staff is trained in clinical research regulations, including GCP and HIPAA. Training records and certifications are maintained. Our clinical team is dedicated to conducting quality research in a professional and caring environment and strives on collecting quality data.
Principal Investigator
Banu Myneni, DO is a board certified physician specializing in family medicine and osteopathic manipulation therapy. Dr. Myneni studied Biology and Chemistry at Virginia Commonwealth University and attended medical school at West Virginia School of Osteopathic Medicine in Lewisburg, WV. He completed residency training and served as chief resident at East Liverpool City Hospital outside of Pittsburgh, PA. Prior to joining Churchland Family Medicine, he served in a multi-disciplinary role at Rush University in Oak Park, IL outside of Chicago. He participated in clinical medicine, medical student education, and in-hospital patient care. He also served in a physician advisory role for the hospital's Infectious Disease Committee and provided a lecture series for Oak Park Senior and Disabled Services. In the months leading up to his departure from the Chicago area, he served as a frontline physician in the COVID-19 pandemic. Dr. Myneni also worked part-time as a physician at Change, Inc., a rural, non-profit medical clinic in West Virginia, and as an urgent care physician with MedExpress. He has been a family physician for more than 7 years. Currently, Dr. Myneni serves as an assistant professor for the EVMS Department of Family and Community Medicine. He is a Hampton Roads native who grew up across the water in Yorktown, VA. In his free time, he is an avid cyclist and runner with a love for cooking and espresso brewing.
Portsmouth facility features
The Velocity Clinical Research, Portsmouth facility is designed for the ease and comfort of study participants and to allow optimal efficiencies in performing clinical trials. Features at this site include:
Private examination/consultation rooms
Comfortable patient reception areas
Facilities for extended-stay pharmacokinetic studies
Parking
Nursing station
Secure monitoring rooms or workstations with phone & high-speed internet access
Multiple individual & secure workstations for research staff
Regulatory document processing area
Electronic data capture (EDC) capabilities
Secure record storage
CLIA certified research laboratory or clinical laboratory with CLIA waiver
Ambient and refrigerated centrifuge
Secured & temperature controlled investigational product storage with pharmaceutical refrigerator & freezer
Freezers equipped for laboratory specimens at -20 & -70 degrees Celsius
Backup generator/power source in the event of site power loss
Standard medical equipment, including ECG and Holter machines, digital and analog scales