Velocity Clinical Research at Savannah Neurology Specialists
Velocity's Neurology research site in Savannah partners with Savannah Neurology Specialists to conduct clinical trials related to disorders of the nervous system. Located near several other medical offices and minutes from a local hospital, the site is easily accessible to thousands of patients, including those established with the practice and diverse populations. Aiming to provide the highest level of care to patients in a professional and friendly environment, Savannah Neurology Specialists began conducting clinical trials with Meridian Clinical Research in 2015 before being acquired by Velocity in 2022.
All trials conducted at the site are performed in accordance with ICH and FDA guidelines, and in compliance with GCP. The Savannah team is committed to being a resource for study participants, to providing the highest quality of patient care with compassion and kindness, and to advancing medicine through research.
Velocity Clinical Research at Savannah Neurology Specialists
6602 Waters Ave., Bld. C, Savannah, GA 31406
Phone: (912) 790-4837
Email: info@velocityclinical.com
Find a Clinical Trial in Savannah
Visit VelocityClinicalTrials.com or follow us on Facebook for study updates and more.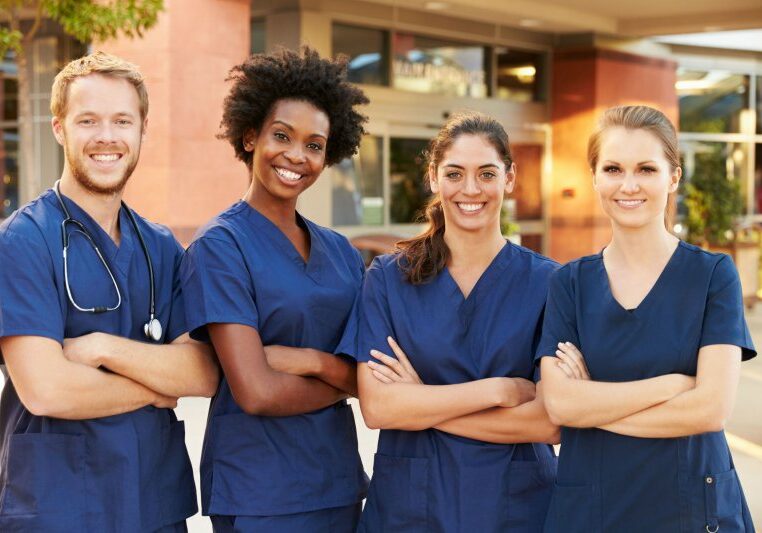 Our experienced research team in Savannah
The Velocity Savannah team of physician investigators and clinical research professionals are experienced clinical researchers. All physicians are board certified in their specialty area(s) and all research staff is trained in clinical research regulations, including GCP and HIPAA. Training records and certifications are maintained. Our clinical team is dedicated to conducting quality research in a professional and caring environment and strives on collecting quality data.
Principal Investigator
Michael Hemphill, MD has practiced with Savannah Neurology Specialists since 1981. An expert on multiple sclerosis, migraine, epilepsy, and therapeutic uses of botulinum toxin, Dr. Hemphill is board certified in Neurology with Special Qualification in Child Neurology. He graduated from Baylor College of Medicine in Houston, TX with a Doctor of Medicine degree and completed a neurology residency at Johns Hopkins Hospital in Baltimore, MD. Dr. Hemphill also completed a movement disorders research fellowship at Johns Hopkins Hospital where he served as an Assistant Professor of Neurology, and graduated from Emory University in Atlanta, GA with a Master of Business Administration degree. He is a fellow of the American Academy of Neurology and member of the Board of Directors for the Georgia Chapter of the National MS Society.

Principal Investigator
Katherine Moretz, MD joined Savannah Neurology Specialists in October 2008. She specializes in the treatment of pediatric and adolescent patients. Dr. Moretz graduated from the University of Georgia in Athens, GA with a Bachelor of Science degree and the Medical College of Georgia School of Medicine in Augusta, GA with a Doctor of Medicine degree. She completed a pediatric neurology residency at the Medical College of Georgia School of Medicine.

Principal Investigator
Gilmore MacGregor, MD is proficient in diagnosis and management across the full spectrum of neurological diseases in adults, including electro-diagnostic testing, Botox and other advanced treatments for migraine. He has special expertise in both epilepsy and neuro-muscular disorders such as myasthenia gravis and ALS. Board certified in Neurology and Clinical Neurophysiology, Dr. MacGregor graduated with honors from the University of Georgia in Athens, GA with a Bachelor of Science degree and with honors from Mercer University in Macon, GA with a Doctor of Medicine degree. He completed clinical training at Memorial Health in Savannah, GA, as well as a medical internship, neurology residency, and clinical neurophysiology fellowship at the University of Alabama in Birmingham, AL.  During his fellowship, he served as the Chief Fellow of neurophsyiology and received the Argus Award for the most outstanding resident.
Savannah facility features
The Velocity Clinical Research at Savannah Neurology Specialists facility is designed for the ease and comfort of study participants and to allow optimal efficiencies in performing clinical trials. Features at this site include:
Private examination/consultation rooms
Comfortable patient reception areas
Facilities for extended-stay pharmacokinetic studies
Parking
Nursing station
Secure monitoring rooms or workstations with phone & high-speed internet access
Multiple individual & secure workstations for research staff
Regulatory document processing area
Electronic data capture (EDC) capabilities
Secure record storage
CLIA certified research laboratory or clinical laboratory with CLIA waiver
Ambient and refrigerated centrifuge
Secured & temperature controlled investigational product storage with pharmaceutical refrigerator & freezer
Freezers equipped for laboratory specimens at -20 & -70 degrees Celsius
Backup generator/power source in the event of site power loss
Standard medical equipment, including ECG and Holter machines, digital and analog scales