Velocity Clinical Research, Spokane
Velocity's research site in Spokane was founded by Advanced Clinical Research group in 2016, and acquired by Velocity in 2019. Our Spokane site has extensive multi-therapeutic expertise in a number of internal medicine indications, with a focus on Gastroenterology and Liver Disease. The site also has access to a diverse patient population across northeastern Washington.
All trials are performed in accordance with ICH and FDA guidelines, and in compliance with GCP. The Velocity Spokane team is committed to being a resource for study volunteers, to providing the highest quality of patient care with compassion and kindness and to advancing medicine through research.
Velocity Clinical Research, Spokane
9921 N Nevada St. Suite 200, Spokane, WA 99218
Phone: (509) 505-6227
Email: info@velocityclinical.com
Find a Clinical Trial in Spokane
Visit VelocityClinicalTrials.com or follow us on Facebook for study updates and more.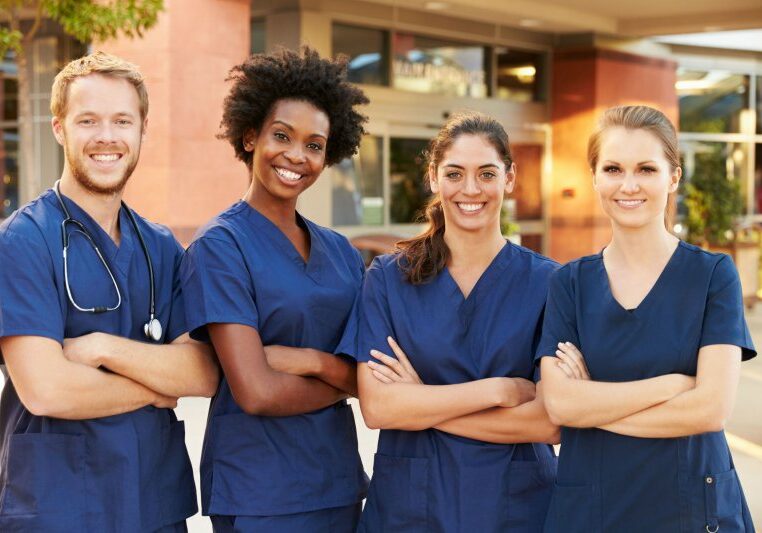 Our experienced research team in Spokane
The Velocity Spokane team of physician investigators and clinical research professionals are experienced clinical researchers. All physicians are board certified in their specialty area(s) and all research staff is trained in clinical research regulations, including GCP and HIPAA. Training records and certifications are maintained. Our clinical team is dedicated to conducting quality research in a professional and caring environment and strives on collecting quality data.
Principal Investigator
Harold Preiksaitis, MD has been a practicing Gastroenterologist and Liver Specialist for over 20 years. He graduated from the prestigious McGill University in Montreal, Canada and received his Gastroenterology specialty certification from the Royal College of Physicians and Surgeons of Canada. Dr. Preiksaitis was an Associate Professor of Medicine in Gastroenterology and Physiology at the Schulich School of Medicine where he taught medical students, future internists, and GI/Liver Specialists.

Principal Investigator
Thomas F. Heston, MD, FAAFP has practiced family medicine and nuclear medicine in the Pacific Northwest for over 20 years. Dr. Heston graduated from St. Louis University School of Medicine with Distinction in Research. He is a Clinical Associate Professor at Washington State University and a Clinical Instructor at the University of Washington.

Site Director
DeAnn Dickinson, CCRC has been working in clinical research since 2007 as a Clinical Research Coordinator and Project Manager. DeAnn worked in many different indications and phases of trials prior to becoming the Site Director in 2022. She enjoys working with sponsors and staff to provide high quality data and assuring subject safety by overseeing the day-to-day operations.
Spokane facility features
The Velocity Clinical Research, Spokane facility is designed for the ease and comfort of study participants and to allow optimal efficiencies in performing clinical trials. Features at this site include:
Private examination/consultation rooms
Comfortable patient reception areas
Facilities for extended-stay pharmacokinetic studies
Parking
Nursing station
Secure monitoring rooms or workstations with phone & high-speed internet access
Multiple individual & secure workstations for research staff
Regulatory document processing area
Electronic data capture (EDC) capabilities
Secure record storage
CLIA certified research laboratory or clinical laboratory with CLIA waiver
Ambient and refrigerated centrifuge
Secured & temperature controlled investigational product storage with pharmaceutical refrigerator & freezer
Freezers equipped for laboratory specimens at -20 & -70 degrees Celsius
Backup generator/power source in the event of site power loss
Standard medical equipment, including ECG and Holter machines, digital and analog scales